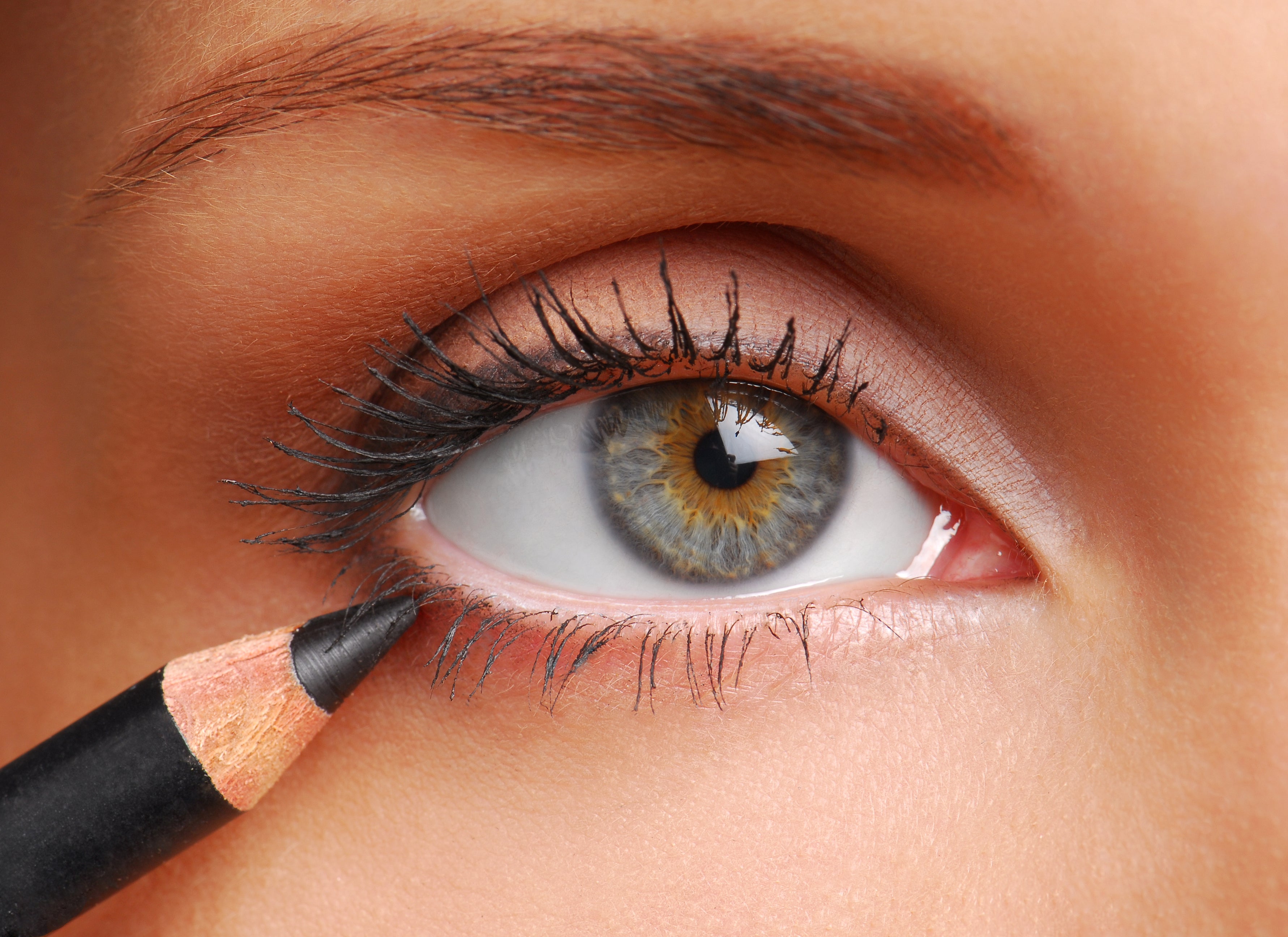 How to: Applying Eyeliner Pencil
Many women say that applying eyeliner pencil is the hardest part of their makeup routine! There are so many things that can go wrong, from unwanted smudging to an uneven line that looks like a 10-year old's drawing. 
And don't get us started on the fact that once we ruin the eyeliner, we've got to start with the entire eye makeup all over! 
So whether you need some serious help with applying eyeliner pencil or looking for some additional tips to perfect the art, we've got you! 
When to Choose Pencil Eyeliner
The physical and virtual shelves are full of eye makeup products, from creamy to powder eyeshadows to liquid eyeliner and eyeliner pencils.
The eyeliner pencils are usually traditional ones that you can sharpen or retractable ones that don't require that. Generally, eye pencils, unlike liquid liners, have a matte finish.
But when to choose pencil eyeliner? We recommend this product for beginners because it's easier to control than liquid eyeliner and looks more natural and organic.
Dual Eye Liner + Shadow Pencil - A Clever 2 in 1
But even if you have experience with eye makeup, there are still some cases when an eyeliner pencil should be your go-to! Want to make your eyes pop, create a minimalistic look or work on a classic smokey eye? Then a pencil is your best bet! 
The eyeliner pencil is also easier to reapply, even if you have only a few moments in your office bathroom, and it's the best choice for lining your waterline.
Applying Pencil Eyeliner, Step-by-Step
Now that you know when the pencil eyeliner is your best choice let's move on to our step-by-step guide for a smooth (no pun intended) application. 
How to put on pencil eyeliner for beginners
Upper lash line
Choose your colour
It's probably our favourite step because we get to be creative and experiment with different looks!
Choosing your eyeliner colour is entirely up to you and the style and look you're going for. Generally, the most popular colours are black, brown and blue. 
If you're looking to create a more dramatic effect, you may want to consider black pencil. If you prefer a more natural and neutral style, go for brown and for those who love trying new things, blue and other coloured products are your choice!
Prepare your eyelid
Applying the eyeliner pencil on an unprepared eyelid will not be smooth, and the makeup won't last long. That's why make sure you wipe off all oil and if you prefer, also use an eye primer. 
Apply your eyeliner
Pull your upper eyelid taut to the side and apply the pencil eyeliner from the inner corner or the centre of the eyelid to the outer corner. Keep the pencil tip as close to the upper lash line as possible. If you want a thinner line, you may want to use the very tip of the pencil to draw it; if you want a thicker line, then apply the pencil a few times. 
If your hand is very unsteady, you can first apply a few dashes close to the lash line and then connect them with the liner.
Lower lash line
Just as you've done with your upper lash line, keep the tip of the pencil as close as possible and move it from the centre corner towards the outer corner of the eye. 
Don't draw a full line on the lower lash line, as it will make your eyes look smaller. This tip is especially important to remember when you apply pencil eyeliner on small eyes. 
You can also use the dash connecting technique here.
Waterline
Pull down your lower lid (be gentle!) and expose your waterline above your lash line with your finger. 
Angle your eyeliner pencil, so you don't poke your eye and then swipe from the outer edge towards the inner edge filling the waterline. You can do the same for your upper waterline if you want more definition. 
Filling the waterline with a light eye pencil (white or nude) makes your eyes look bigger - it's a great look for when you feel tired. 
Using a darker liner will make a statement and help create more dramatic looks. 
Cat-eye 
A cat-eye  is  classic, and with just a little bit of practice, you can master it for when you're feeling a little sassy!
Draw a line with an upward angle from the outer corner of your eye, and fill it to create a triangle shape. The cat-eye can be subtle or dramatic, depending on your preference.
Pencil Eyeliner Tips + Tricks
Add eye shadow for longer wear
Set your eyeliner pencil with eyeshadow to extend its wear time and create a more expressive look. Pat the eyeshadow on the line with a shadow brush and fix the tiny mistakes if you've made any.
No Time for Eyeshadow? Smudge Your Eyeliner
Sometimes, we're too busy to spend even a few extra minutes in front of the mirror. You can create a smokey eye by smudging your pencil eyeliner in these situations. Apply a thick line on your upper lash line, then with a brush, smudge it creating a smokey eye. You can play with extending the line and create a winged (cat-eye) look.
Follow the correct product order
Applying your eye products in the correct order will ensure longer wear, no smudging and beautiful makeup.
Remember that your eyeshadow goes first, followed by eyeliner and then mascara. 
Fixing the mistakes 
Made a little mistake? Don't worry! All you need is a wet cotton swab and makeup remover to fix those tiny imperfections. Clean them, and then try again! 
Dual-action pencil eyeliner
Our Dual Eye Liner + Shadow Pencil is a Clever 2 in 1 that allows you to 
outline and define your eyes in seconds. This easy-to-use thick pencil is infused with natural organic ingredients and nourishes your skin throughout all-day wear. 
The pencil is suitable for sensitive skin, and its creamy and nourishing formulation helps it glide onto the line and enhance the eyes. 
You can use it for precise application or smudged for a smokey/shadow effect. 
The eyeliner pencil is part of our clean mineral eye makeup line. 
SCOUT Clean Mineral Makeup Collection