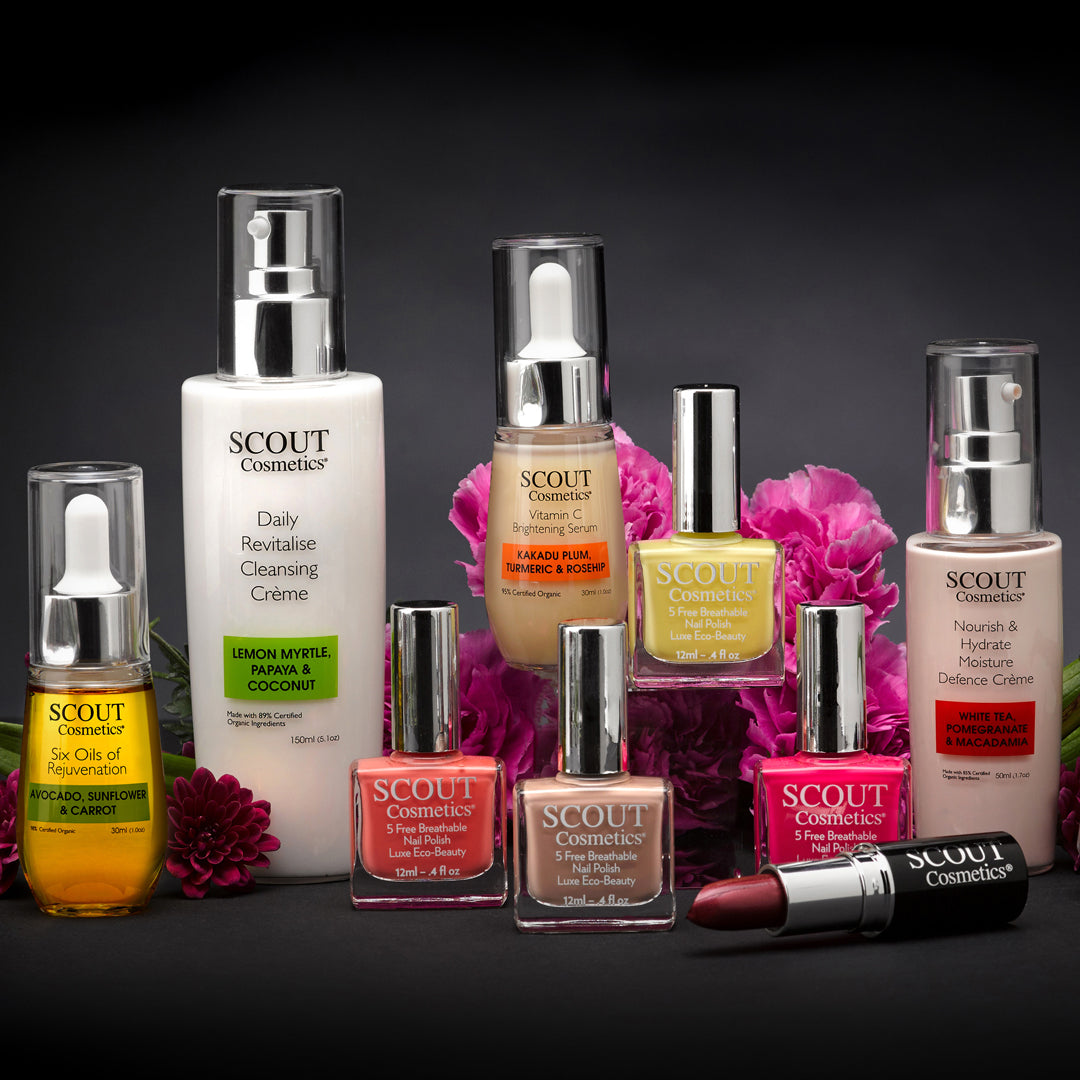 3 Natural Skincare Ingredients to Renew and Revitalise Your Skin
With spring just around the corner, now is the perfect opportunity to refresh your skincare routine and reverse the drying and damaging effects that winter may have had on your skin.

Renew and revitalise your complexion to achieve healthier skin with the following key natural and organic ingredients:
Super Berries
It is incredibly important to regularly cleanse your skin in order to effectively remove makeup or built-up dirt and debris from your pores.

My favourite cleanser to use in the warmer months is our Super Fruit Exfoliating Wash-Off Cleanser. This gentle lightly foaming cleanser is perfect for daily use and is blended with a combination of potent organic ingredients such as Blueberry Extract, Grape Skin Extract, Acai Berry Oil and naturally derived Alpha Hydroxy Acids that work to lightly exfoliate and refine the skin, as well as help to prevent damage caused by UV rays, pollution, and environmental stressors.

Blueberry Extract in particular is full of antioxidants such as Manganese and Vitamin C and K that help to smooth your complexion and reduce the appearance of fine lines for brighter and luminous skin.
Turmeric
Facial serums are a fantastic way to give your skin a concentrated dose of potent and active ingredients, as well as target your specific skin concerns.

Our Vitamin C Serum with Turmeric in particular is the perfect addition to a spring skincare routine as it works to rejuvenate your complexion, stimulate collagen production, and deeply hydrate your skin.

A hero ingredient in this serum is turmeric, which is rich in the antioxidant Curcumin as well as Vitamin C, which helps to keep your skin smooth and to reduce the appearance of scarring and pigmentation.

Turmeric is highly antibacterial and anti-inflammatory and will help to calm sensitive and inflamed skin, as well as soothe skin conditions such as acne, rosacea or eczema that may be more irritated post-winter.
Pumpkin Oil
As the weather begins to warm you may find that the moisturiser you have been using in winter has become too heavy or greasy for your skin.

Our luxurious Balance & Replenish Light Moisturiser is ideal for spring as is lightweight and quickly absorbed by the skin while still being incredibly moisturising.

I love this everyday moisturiser as it is infused with organic ingredients such as Calendula, Kakadu Plum and Pumpkin Oil that not only regenerates and soothes the skin, but also helps to improve skin tone and elasticity.

Organic Pumpkin Oil is naturally rich in antioxidants, Vitamin E, Zinc, and Omega 3 and 6, which works to restore skin moisture and provide long-lasting hydration.
For more skincare tips and information on our SCOUT Organic Active Beauty range make sure you are following us on Instagram and Facebook.
- Sylvie Hutchings, Creative Director & Founder, Scout Cosmetics