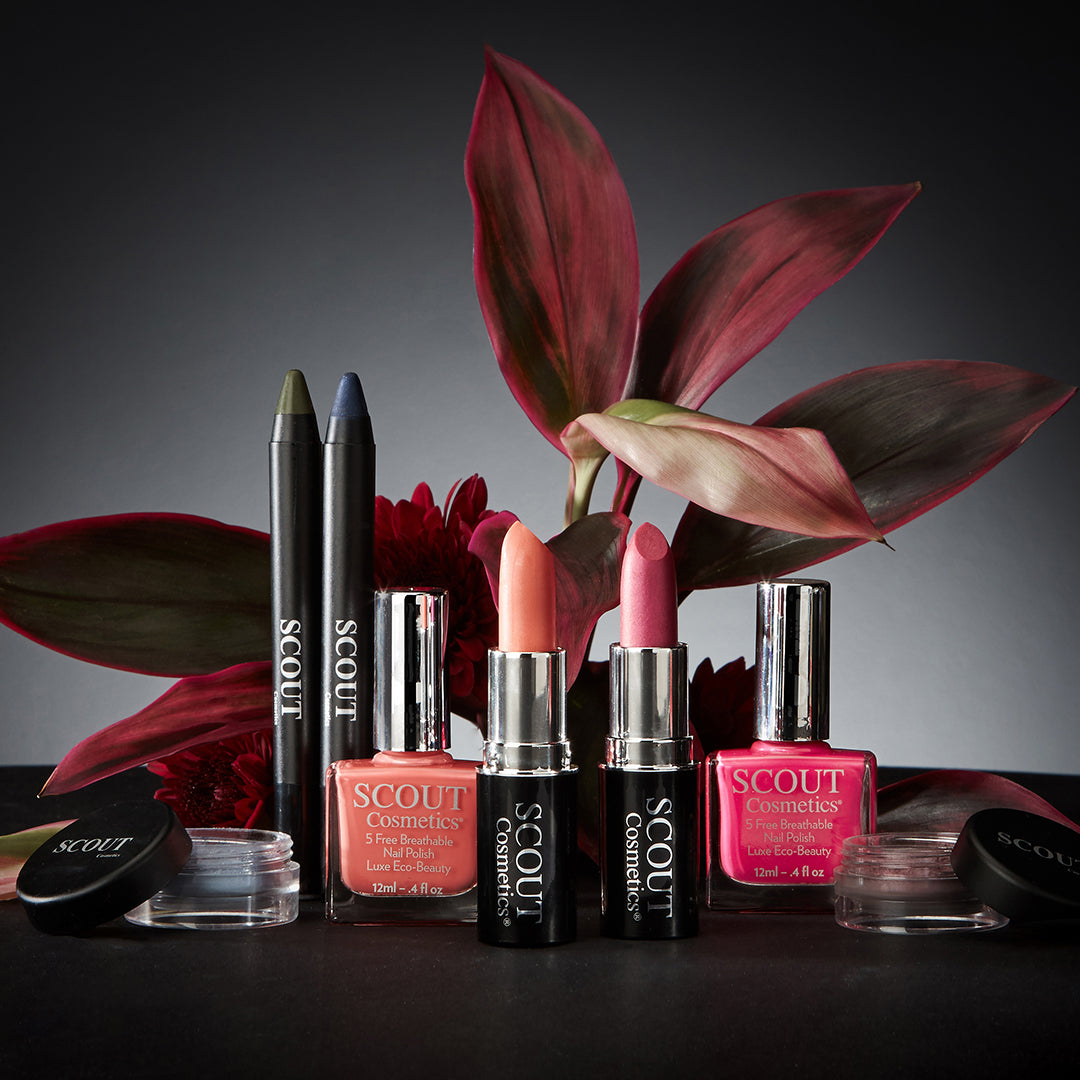 4-Step Metallic Shimmer Eye Makeup Look with Mineral Cosmetics
Whilst neutral eyeshadows are perfect for creating a classic everyday look, adding a metallic shimmer or smokey shade is a great way to define and draw attention to your eyes. These hues help to add a touch of glamour and drama to accentuate your overall look.

If you are unsure how to incorporate these colours into your makeup, follow our guide using our Mineral Eye Makeup collection.
1. Eyeshadow
Metallic greys and shimmery silvers such as our Pure Colour Mineral Eye Shadow in Moon Shadow can add a subtle sparkle to your eyes when lightly dusted across your eyelids.

Starting from the middle of your eyelid, use a small amount of eyeshadow and gently blend this across to the outer corner of your eyes, slowly building to your preferred depth of colour intensity.

For the best results, I recommend using our vegan eyeshadow brush, which is perfect for creating a smokey eye!
Try incorporating more colours to your look, such as our matte blue shade in New Beginning or metallic purple in Lilac Wine. Start by using New Beginning on your lower lash line, and then apply Lilac Wine to the outer part of the lid towards your brow bone.

Don't be afraid to experiment with different shades and intensity, as they can be a fun way to mix up your usual make-up routine!
2. Eyeliner
Adding eyeliner to your eyes will help to complement your eyeshadow and further define and highlight your eyes.

Try our mineral eyeliner pencil, in Black along the top of your eyelid. Stay close to the lashline for this and remember not to be too heavy-handed!

Our Eyeliner Chubbi Pencils are blended with a combination of Jojoba Oil and Candelilla wax to create a soft and creamy formula that is incredibly easy to use and won't drag across your eyelid.

For something a little bolder, try our metallic navy eyeliner for extra drama or add a classic wing for an elegant cat-eye look.
3. Eyebrow Powder
Using our vegan brow brush lightly feather our Brow Defining Dust on to your brows with gentle strokes to gradually build intensity.

Defining your brows will enhance their shape and help to balance and frame the rest of your face. 
4. Mascara
To finish off, sweep 2-3 coats of our organic mascara with fibres over your lashes for a full and voluminous look!
For more information on our Mineral Makeup Eyes Collection, follow us on Facebook or Instagram.
- Sylvie Hutchings, Creative Director & Founder, SCOUT Cosmetics