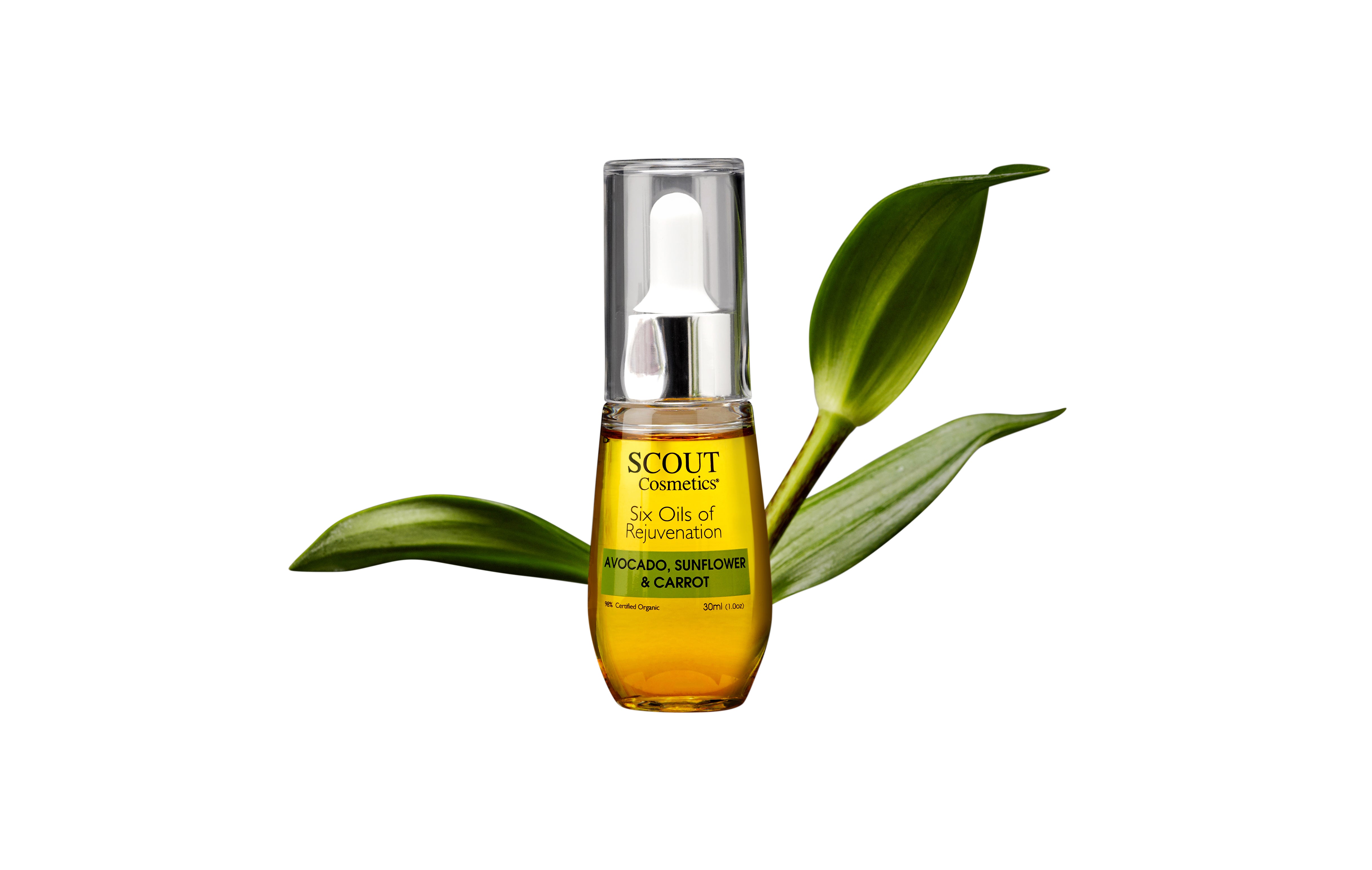 6 Best Natural Oils for Dry Winter Skin 2020
Heading into winter, sometimes even the best moisturiser is no match for dry skin. The seasonal change demands an increased commitment to hydration and hence our unique blend of Organic Oils becomes an important addition to your skincare routine that will leave your skin nourished and revitalised.
The Six Oils of Rejuvenation is a vegan anti-oxidant booster treatment that's high in essential fatty acids and Vitamin C. It's designed to boost your everyday moisturiser for maximum hydration and superior results.
The benefit of this super blend is that it uses a combination of powerful oils to treat a variety of different skin problems in one go, for more immediate results. Our rich formula includes the most potent and effective ingredients from each of the six oils, providing your skin with a nourishing, powerful treatment with visible results.
Avocado Oil
The first oil, Avocado oil, has anti-inflammatory properties that result in stronger, more invigorated skin. These anti-inflammatory properties also calm and heal irritated skin, providing hydration and protection from sun damage in the process.
Carrot Seed Oil
Carrot Seed oil is rich in Vitamins A and E, which moisturise the skin, fighting the signs of ageing, to make skin appear younger and more vibrant. Combined with the essential oils of Ylang Ylang and Rosemary, Carrot Seed oil works to rejuvenate damaged and stressed skin whilst you sleep.
Sunflower Oil
We use Sunflower Oil, which is rich in Vitamin E, to prevent premature ageing. Sunflower oil also uses powerful anti-oxidant properties to fight acne by cleansing the skin of impurities and bacteria
Evening Primrose Oil
Evening Primrose oil enhances skin health and treats pigmentation. The essential fatty acids in this oil fight inflammation and causes of dry skin to make the skin appear even, flawless, and youthful.
Sweet Almond Oil
Sweet Almond oil deeply cleanses the skin as it's absorbed, gently dislodging debris from deep within pores. Zinc and Vitamin A found within the oil also help soothe the skin from irritations and prevent future breakouts.
Rosehip and Jojoba Oils
Lastly, Rosehip and Jojoba oils work together to deeply hydrate dry, sensitive skin. Omega 3, 6, and 9 fatty acids regenerate damaged skin tissue while Vitamin C brightens the skin and helps reverse the appearance of wrinkles, scars and pigmentation. Jojoba controls oily skin, and both oils combine to create an effective barrier to external elements like sun damage and pollution.
How to Use Our Natural Facial Oil Blend
There are so many ways to enjoy the endless benefits of this product. Add 2-3 drops to your skin before you moisturise each morning and night for a biodynamically charged, natural skin boost.
Alternatively, add 1-2 drops to your moisturiser or foundation in the morning to get a dewy, hydrated look all day. You can also use this product before you go to bed at night, letting it work its magic whilst you sleep peacefully.
For more information on our powerful Six Oils of Rejuvenation, visit our website or follow us on Instagram.