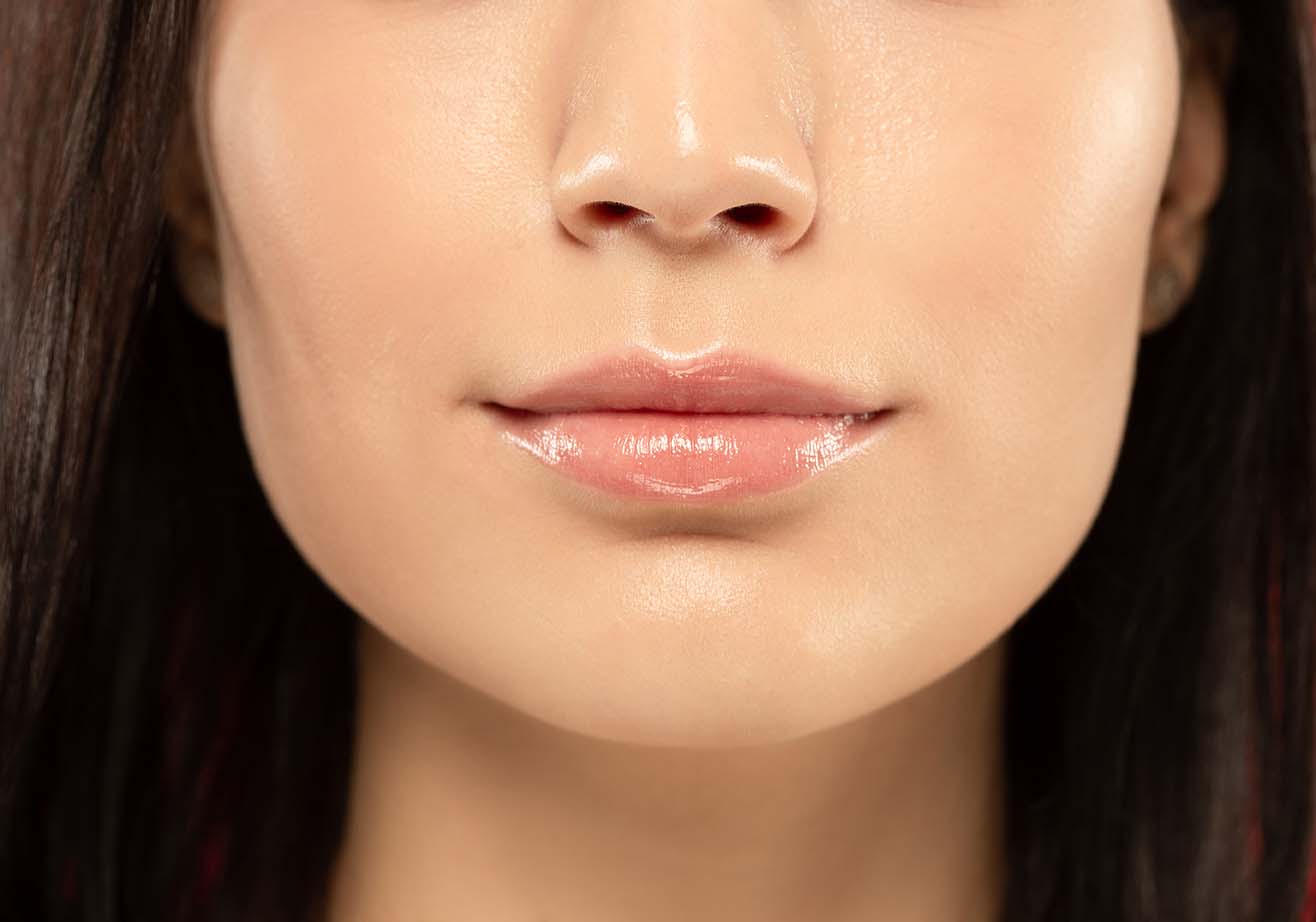 7 Benefits of Vitamin E For Lips
Dry, chapped lips are no joke! It's uncomfortable and painful and makes it challenging to wear lipstick without it starting to flake and streak. 
Lip skin is more sensitive than the rest of the face. That's why it's so susceptible to dehydration, environmental pollution damage and other factors, and don't get us started on the bad habit of biting lips!
The good news is that you can help heal your lips with just a little extra care and one special ingredient. We're talking Vitamin E for lips and it's almost magical powers for a soft, plump pout. 
What is Vitamin E? 
Vitamin E is a nutrient involved in metabolic processes like hormone balancing, gene expression and cell signalling.
Vitamin E is a fat-soluble antioxidant with anti-inflammatory properties and is often added to various skincare products such as creams, oils, lip balms and lipstick for effective free-radical protection, hydration and smooth skin. The fat-soluble properties of vitamin E allow for quick absorption into the skin and provide almost immediate results.
Because Vitamin E is considered an anti-inflammatory agent in the skin, it may help with skin swelling, erythema, edema, UV exposure damage and similar conditions. 
This nutrient also promotes collagen production and helps the skin lock in and retain moisture, that's why it's such an excellent moisturiser for dry, patchy areas and why Vitamin E for lips is a perfect intense care choice.
Pure Colour Organic Lipstick with Orange, Jojoba, Vitamin E & Shea Butter
Vitamin E Benefits For Lips 
Vitamin E for lips is a superstar ingredient as it moisturises, soothes irritation, protects from sun damage, and plumps the lips!
It's pretty uncommon for it to cause any irritations or allergies, but if your skin is sensitive and you're planning to use pure Vitamin E oil, always patch-test it on your hands before applying it to your lips.
Generally, you shouldn't worry about lip balms or lipsticks with Vitamin E as they contain smaller amounts of it and have other nourishing ingredients in the mix.
Here are the main benefits of Vitamin E for lips. 
Moisturises and Softens
Lips are very delicate and susceptible to drying out because they don't contain oil glands and don't have natural moisturising capabilities. That's why moisturising lip care is essential to avoid dry, chapped lips.
Vitamin E oil for lips is an excellent moisturiser that restores skin hydration and is ideal for dry and cracked lips. Vitamin E oil, usually used in lip care products, has humectant properties that hydrate, and emollient properties, which support the skin barrier.
Such products like Vitamin E lipstick and Vitamin E lip balm can also help blood circulation, speed up cell generation and make the lips smoother, plumper and softer.
Protects from Pollution
Vitamin E is a powerful antioxidant that can help protect your lips from environmental and free radical damage by restoring and revitalising skin cells and strengthening the skin's natural defensive barrier.
Repairs The Lips
Many people suffer from cracked and chapped lips, especially in winter time. That's why it's essential to include a Vitamin E lip balm in your skincare routine to soothe and heal damaged skin and reduce inflammation. A Vitamin E lipstick is also an excellent choice if you're looking for a pop of colour! 
Plumps The Lips
Women work hard to make lips appear plump and soft with makeup, don't we? Incorporating Vitamin E rich hydrating lip care into your beauty routine can naturally help add plumpness, fullness, and softness! 
Helps Heal Wounds 
Some research has shown that Vitamin E can speed up wound healing, so it helps to apply some lip balm with Vitamin E  to cracked and chapped areas to heal them faster and protect them from further injury.
Protects From Sun Exposure
Since lips are very sensitive, even a little bit of sun exposure can cause discomfort, dryness and flaking. Vitamin E oil for lips has been shown to have photoprotective properties that help shield lips from this damage and soothe them from any sun-caused injury. However, you should always wear SPF on your lips too. 
Anti-ageing
Our lips lose plumpness and get thinner as we age, but research has shown that using Vitamin E oil on your lips may protect them from premature ageing and even reverse the damage as well as improve lip texture and reduce fine lines and wrinkles.
Carry Your Lip Balm?
Sometimes your lips need consistent hydration throughout the day and this is where a lip balm with Vitamin E comes in. Summer and Winter wind are an especially challenging time for our lips. Loss of hydration, UV rays from the sun and swirling winds mean our lips need something that works beyond moisturisation. A good lip balm should be able to repair and protect the lips at the same time.
Best Products With Vitamin E
It's essential to take advantage of Vitamin E benefits for lips not only with balms or a chapstick but also with lipsticks and other lip makeup.
Traditional lipsticks tend to be drying, so choose products infused with naturally hydrating and nourishing ingredients. 
Our Pure Colour Organic Lipstick with Orange, Jojoba, Vitamin E & Shea Butter infused with organic moisturising ingredients is long-lasting and non-drying and hydrates the lips throughout all-day wear.
Pure Colour Lip Liner Lipstick
 Shea butter smooths, nourishes, and restores any damage to the lips, while Jojoba balances and moisturises and Castor Oil strengthens the lips' natural water barrier and delays signs of ageing. Lastly, Orange extract brightens the lips thanks to its rich Antioxidant and Vitamin E contents.
The lipstick comes in multiple colours to suit your preference and style.
Our Pure Colour Lip Liner Lipstick has a dual purpose as a lip liner and lipstick pencil. It's infused with organic ingredients for a soft and creamy formula and effortlessly glides onto the lips and nourishes them throughout the wear.
Infused with nourishing Coconut oil and conditioning Rapeseed oil rich in Omega 3, 6 and Vitamin E oil for lips , the lip liner hydrates the lips deeply and leaves them plump and soft. 
The addition of Rice Bran, Castor, and Sunflower Oils hydrates, nurtures and repairs your lips for a supple, creamy semi-matte finish.
The creamy Lip Liner has major staying power, is easy to apply and helps define your lips or as a lipstick replacement on the go.