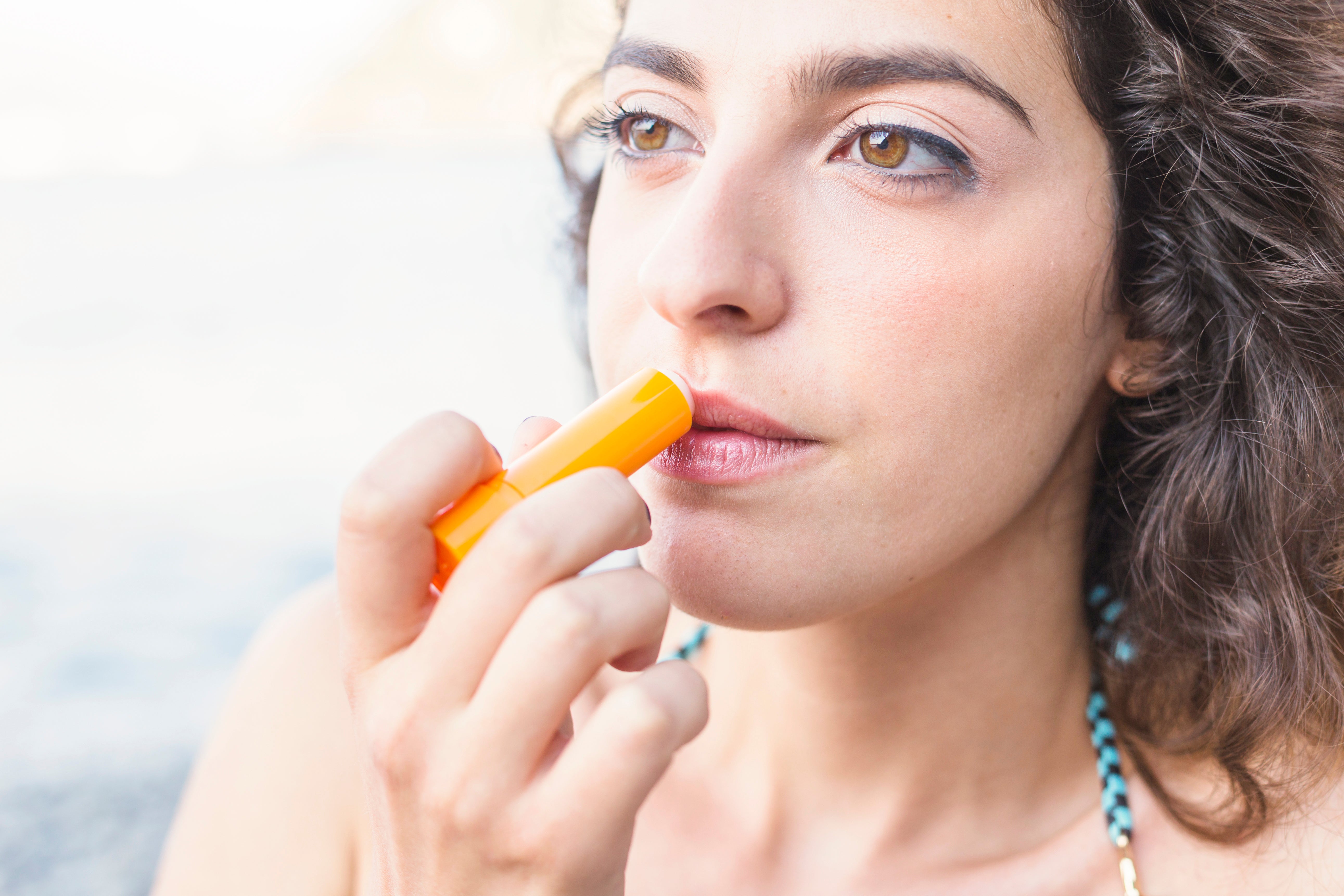 Ultimate Lip Care Guide: How to Keep Your Lips Soft
Lip care! It is often undeservingly left out of many skincare routines, but smooth and healthy lips are just as important as everything else.
Chapped, dry lips don't just look bad - they also hurt and make it challenging to wear lipstick without getting it ruined or feeling like the lips keep getting drier than the Sahara! 
And while lip care may not require too many steps, there are a few tips and tricks to remember if you want to enjoy a plump and soft pout. 
Let's dive in.
Natural & Organic Mineral Lip Makeup Collection
How to Take Care of Your Lips
First of all, we'd like to talk about choosing the right lip care products. We believe that your skincare should be as clean and natural as possible, so we advocate for safe and toxic chemical-free balms, scrubs and lipsticks.
Lip skin is especially sensitive, and chemical balms can dehydrate it further (isn't it ironic that a product supposed to solve the problem makes things even worse?).
Unfortunately, many lip care products contain parabens, petroleum, alcohol and other toxins, so read the labels carefully before choosing.
The same applies for lipsticks. Many formulas, especially matte ones, dry the lips out, so choose natural products enriched with hydrating and nourishing ingredients. 
How To Take Care Of Lips At Home
Before we get into the lip care routine, let's talk about other steps you can take to care for your lips at home. Lip health reflects your overall well being, and soft, plump lips can make you look younger!
Hydrate
If your lips are very dry or chapped, you're likely dehydrated! Make sure you drink 6-8 glasses of water daily.
Eat healthily
We are what we eat! Maintaining a healthy balanced diet protects the skin and keeps it smooth and soft. Avoid acidic, salty, and spicy foods if your lips are very sensitive.
Supplement 
Talk to your doctor before taking any vitamins, but supplementing your diet with zinc, iron, B vitamins, and antioxidants may help keep your skin healthy. If your lip dryness is persistent, schedule a check-up!  
How to Care for Dry Lips 
If your lips are very dry, the first thing you probably do is lick them! Stop, don't! Licking or touching lips can make things worse because once the saliva evaporates, the enzymes left on the lips dehydrate them further. 
Another thing to keep in mind, though it's unlikely you will do it, is to breathe through your nose and not with an open mouth as the air dries out the lips.
If you live in a dry area or spend a lot of time in air-conditioned spaces, it may make sense to invest in a humidifier. Your lips and face will thank you!
Lastly, look for lip care products that seal the moisture in for that extra nourishment. Those containing shea butter, plant or beeswax, glycerin and ceramides are great options.
Pure Colour Organic Lipstick with Orange, Jojoba, Vitamin E & Shea Butter
Step-by-step Daily Lip Care Routine
The great thing about a lip care routine at home is that you can easily incorporate it into your daily life without spending too much time and with the products you may already have. 
Lip care is simple and does not have many steps, and you can keep them to a minimum during the workweek and do the comprehensive routine on weekends.
Your lip care guide 101
Remove makeup
Remove all traces of makeup from your lips in the evening with a gentle cream cleanser and water. 
Exfoliate 
Follow up with a gentle exfoliation. If your lips are dry and flakey, balms or other products are unable to properly soak in and do their magic.
Use a natural scrub or simply take a soft toothbrush or washcloth and gently scrub dead skin cells from the surface of your lips with circular motions. Wash it off. Do this once or twice a week.
Want to make a simple scrub at home? Mix brown sugar with coconut, jojoba, avocado, or almond oil.
Apply sunscreen
Use a nourishing lip balm with sunscreen during the daytime! Unfortunately, many people forget that lips also need sun protection, so choose a product with SPF (at least SPF15) and always have it with you.
Lips are much more susceptible to sunburn, so broad-spectrum sunscreen is a must to lower the risk of skin cancer. Make sure you reapply the sunscreen often, especially after eating and swimming.
Besides that, the sun may also cause the collagen in your lips to break down, making them less plump. No, thank you! 
Overnight care 
While a simple balm with sunscreen is enough during the day, you should focus on deeper hydration and nourishment at night. 
Apply a lip mask before bed (opt for a clean product - you might eat some of it!) or make one at home with coconut oil and honey. Wake for beautiful plump lips!
Massage 
You can use some nourishing oils to massage your lips for about 5 minutes every day. This improves the blood circulation in your lips and ensures that they get the needed nutrients. Use the same facial oil you are massaging into your face on your lips and lock it all in with a lip balm over the top. 
Use natural nourishing lip makeup 
Lips have no natural protection, so wearing lipstick can help you add a protective layer to them. Lipsticks shield the lips from the sun, dry air, dirt and other outside factors.
The right nourishing and clean lip makeup is just as important as any other skincare. Because traditional lipsticks are often laden with toxic ingredients, always choose a clean product.
Pure Colour Lip Liner Lipstick
Keep your lips healthy with our non-comedogenic, vegan, cruelty-free, alcohol-free, paraben-free, sulphate-free, phthalate-free, and artificial fragrance-free lip makeup range.
Our Pure Colour Organic Lipstick with Orange, Jojoba, Vitamin E & Shea Butter is long-lasting, non-drying and infused with Certified Organic moisturising ingredients to hydrate the lips throughout all-day wear.
Our Pure Colour Lip Liner Lipstick is infused with organic ingredients and has a soft and creamy formula. Coconut oil and conditioning Rapeseed oil, rich in Omega 3, 6 and Vitamin E, hydrate the lips throughout the wear and gives you a lovely pop of colour!