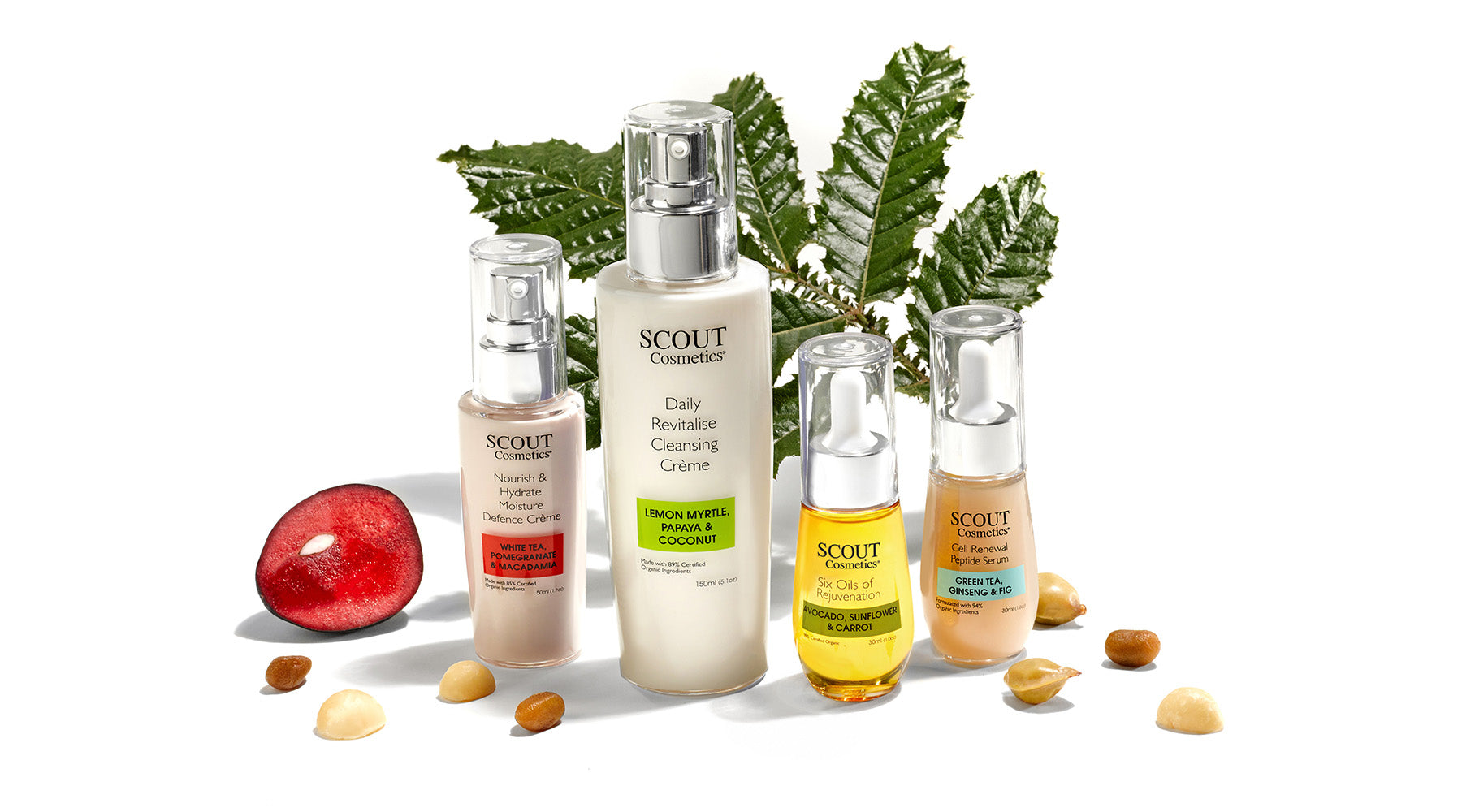 The Must-Have Winter Skincare Products
As the seasons change, it's important to also consider changing your skincare and makeup to maintain and enhance hydration and prevent skin dryness and irritations. Dry circulating air during the winter can result in dehydrated skin, but simple changes like switching cleansers, moisturisers and foundations can combat these effects. 
I am not talking about spending a fortune or changing your favourite signature looks but variations of your must have products! 
In fact, I am not recommending a complete overhaul of all your products due to a change in seasons.  The starting point is to develop an awareness of and insight into your own skin and how it responds to various environments and consider simple changes to help skin accommodate a change in atmospherics. Unwarranted or excessive change can simply make things worse. 
Sunscreen
Just because it is winter, doesn't mean you should forget sun protection. "While there is less UVB and UVA rays around and days are shorter, there are enough to age our skin. I advocate using sunscreen after applying moisturizer all year round to protect your skin if you spend a fair bit of time outside. 
Foundations
I would be absolutely lost without my crème compact in winter! 
The most effective foundations to use during colder months are crèmes, as they provide a more luminous and dewy finish. Their smooth concentrates glide and blend easily, supplying you with the look and feel of extra hydration. A crème will also help even the driest skin appear soft and smooth during winter. 
A crème can also be supercharged with a few well-known very effective ingredients.
As nourishment is a complement to hydration, we formulated our crème as a rich blend of minerals with healthy ingredients that also promote excellent coverage. Vitamin E is a superstar must-have ingredient with hydrating, antioxidant and protective benefits. It provides conditioning to environmentally exposed skin and helps protect against pollution and sun damage. 
Creams with high quality and well-known ingredients can be a blessing in winter such as Jojoba, which contains Omega 6 and 9 fatty acids and helps repair damaged skin cells and heal breakouts with its gentle soothing properties. 
Did you know simple Shea butter also provides Vitamins A and E, which are essential for healthy collagen production. 
Organic Healthy Glow Fluid Foundation with Rose & Grapefruit
Cleansers
It is also important to remember that great makeup starts with great skin. Make sure that you have a moisture-rich regime and layer your products correctly so that your skin is prepped for the application of your foundation. 
Sure a cleanser helps to take off the day, but washing your face is also the first opportunity to put nourishing ingredients on skin. So, in winter gentle nurturing cleansing is a must as you need your skin barrier to be as vigorous as possible so that it can retain moisture. 
As a rule, if your skin feels tight after washing, it is likely that your cleanser has unsettled your skin barrier. Skin should actually feel calm and hydrated after washing, so if your skin is feeling arid, change to a gentle cream cleanser that you can still use morning and night. 
We often blame a moisturiser and think it is ineffective and not hydrating our complexion properly when in fact a simple change to a crème cleanser from a foaming or wash off cleanser will quickly sort out that feeling of dehydration. 
Daily Revitalise Cleansing Crème with Lemon Myrtle, Papaya and Coconut
Moisturiser
Another great tip to remember in winter is to switch your regular moisturiser to one that is richer and loaded with skin-nourishing actives to feed your skin and protect against environmental pollution. 
Also remember, thick and heavy does not necessarily equate to a richer, more hydrating cream. It is more important to look at the actives which are present in the formulation. Natural formulations with Coconut Oil, Macadamia and Shea Butter will nourish and restore your complexion to help your skin look and feel plump and rejuvenated. 
Nourish & Hydrate Moisture Defence Crème with White Tea, Pomegranate and Macadamia
Serums
Serums are indispensable in a modern skincare ritual and if your choice is driven by specific needs, now is the time to introduce one. Serums are a powerhouse of concentrated and powerful ingredients and great in the winter as they are an easy and effective way to layer skin actives before moisturizers.  
And try not to be seduced by gimmicks when trusted, evidence-based actives like vitamin c and other ant-oxidants can help slow down the signs of premature ageing, promote collagen production, and improve unwanted hyper-pigmentation spots on the skin. 
Found naturally in our skin's structure, Hyaluronic Acid is infamous for its ability to keep the skin moisturised and protected, boost collagen production, soften the skin, and decrease the appearance of fine lines and wrinkles.
As you may know, Hyaluronic Acid has the ability to hold 1000 times its own weight in water, which means that it helps the skin to retain hydration and works to keep your complexion looking plump and soft. 
Cell Renewal Peptide Serum with Green Tea, Ginseng and Fig
Oils
I am a big fan of layering and adding an oil to your regime especially at night while you sleep.  Oils are intensely nourishing and ideal for these cooler dry times. Fantastic ingredients include Avocado and Rosemary help boost collagen, moisture and promote elasticity, while Carrot's Beta Carotene properties rejuvenate the skin. Anti-inflammatory Evening Primrose, Sweet Almond, and Sunflower soothe and brighten dry or stressed skin.
I like getting hands-on here and warm up the oil between my palms and gently press it onto my face, neck and chest. Then breathe in the wonderful natural scent of the oils.
Six Oils of Rejuvenation
Hands
Hands often become quite chapped and sore in winter. At night, treat cuticles by massaging oil and apply a rich layer of hand cream under cotton gloves. After a few nights, the skin barrier will start to heal and the difference is often amazing. 
Exfoliators
Winter does not mean an end to treatments, but you need to walk a fine line when exfoliating. Removing dead cells is critical as it unclogs pores and allows moisturising and active ingredients to penetrate more readily, but you want to avoid over-stripping or irritating the skin barrier. I reach for a gentle wash-off cleanser with actives such as papaya in our Daily Revitalise Cleansing Crème or the multi-fruit complex in our Super Fruit Exfoliating Wash off Cleanser and pair it with our Skin Therapy Glow system to gently exfoliate once a week.
A Final Thought
Sometimes it is just the little tweaks we add to our routine that make all the difference. Simply, adding a morning cleanse for a dry skin can suddenly be the missing link.  So give the suggestions above a try and wait for the results!
Sylvie X