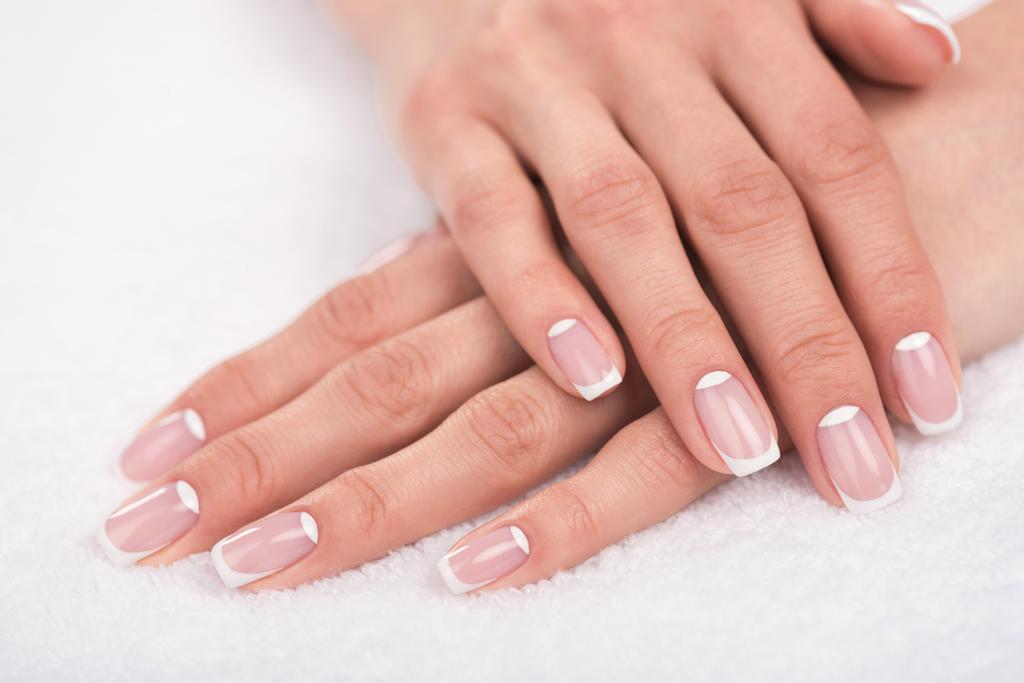 2023 Nail Trends You Must Try Now
I absolutely believe Yves Saint Laurent who said, 'Fashions fade, style is eternal'.
But …… fashion trends are fun and I love looking at them as they go by each year.
Thank you, the magnificent Margo Robbie, we cannot wait for Barbie in 2023.
So here are the more interesting nail looks and ideas that have come across my screen recently and are making waves around the world.
Barbiecore
Anyone for neon pink?
Well, it has been seen all over the runway and let's face it, as we in Australia are coming into some hot weather it's the perfect adornment for Summer.
Very easy for an at home mani with impact.
Yes I Can, our version of a hot pink is on repeat in my Summer collection of polish.
Bondi Summer Pinks
Minimal 'milky' Nude
Oh! I so love this one, it looks totally effortless and super cool. 
An easy upgrade on the classic nude.  Looks like you have had a great buff but absolutely …. more. 
Milky nails meet in the middle of opaque, white polish and a sheer white mani. The look? A beautiful, semi-opaque white nail look that, no points for guessing, mimics the appearance of milk. 
Think Just Like Heaven, Invisible Touch and super sheer Free Ride with our perfect white, Really Don't Care.
You may like to head to the salon for this one but you can achieve it at home with the ombré nail technique.
Apply one thin coat of nude nail polish to each of your nails. Then apply your nude nail polish to the edge of a makeup sponge and white nail polish just below it. Press the edge of the sponge onto your dry, nude nail just slightly away from the cuticle. The result should be a gradient nude to white effect. Build up from the edges with the sponge to create the look you want.
This look is for everyone, especially you.
Make it Vampy Red
Do you remember the late 90s early 2000s?
Red, vampy nails were everywhere. 
The runways were inundated with models sporting a bright red mani. 
Look out over the next few months for the bold red invading our mani/pedi's. 
Another at home mani with impact.
Anyone for a little Passion, Shake It or Don't Lose my Number our offering of reds will have you covered.
French Tips but make it fun
The French nail is a perennial favourite and it is not going anywhere in a hurry.
I loved it in the 90s and I love it even more now because I love the modern interpretation of fun coloured tips.
Try a pastel coloured tip with Luscious, Call Me Maybe, All Star and Lets Get Serious or perhaps a neon tip with Steal My Sunshine. 
Positively hot right now and everywhere on the runways, I love it.
Breathable Super Food Infused Nail Polish
Preppy and Classic
I quite like gingham and I'm rather partial to striped tops. 
I even have a pair of gingham sandals and now we can adorn our nails with these rather preppy and classic styles.  Think Tommy Hilfiger and a game of tennis or a day out on the boat. 
Off you go to the salon and request one. 
Try a fresh gingham mani with Miss Independent and Really Don't Care or a checkered look with Really Don't Care and Groove Is In the Heart.
Black as Night
Simply a classic and here to stay and totally relevant for 2022! 
Groove Is In the Heart is our go to colour.
This is a favourite for all people, suits all wardrobes and I for one have always loved the dark side, so don't be afraid to try this very chic mani or mix it up and try it as a tip ala the new French nail I mentioned earlier.  
Sylvie xx