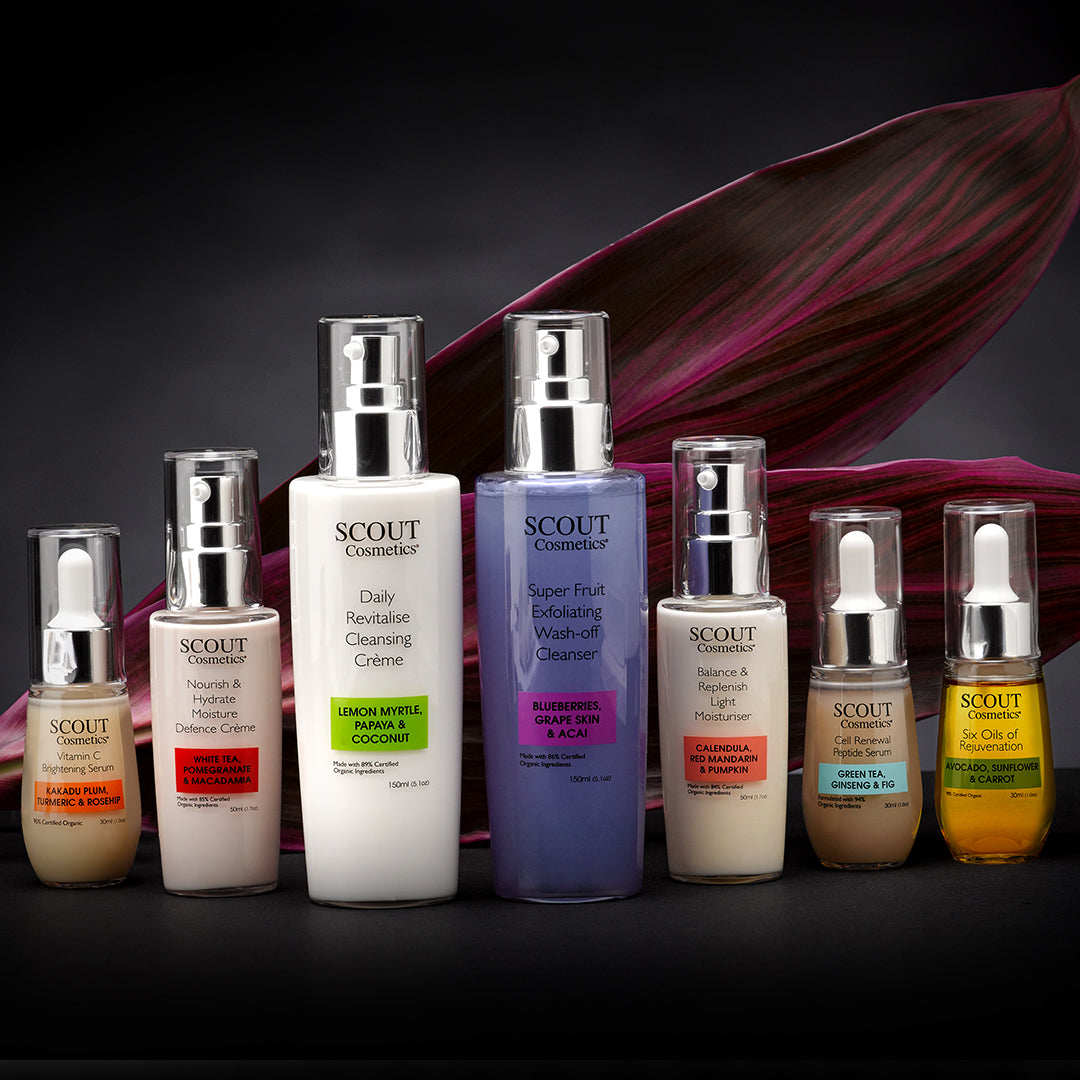 Australian Skincare Ingredients: Discover The Power Of Natural Beauty Products
We are a proudly Australian-made and owned brand, so when developing our Super Food skincare range it was really important to me that we celebrate our beautiful home and include a range of native, natural ingredients that can only be found here in Australia.
For those who may not know, Super Food skincare is essentially products that are formulated with ingredients that offer impressive health benefits and often contain a much greater antioxidant index than other common skincare ingredients. As a result, these products have the ability to rejuvenate and restore the skin in a truly impressive capacity.
To offer natural beauty benefits, we have harnessed the potent healthy aging and anti-inflammatory powers of three little known organic Australian Super Foods, including the Desert Lime, Davidson Plum, and Kangaroo Apple.
Desert Lime
The Desert Lime comes from a thorny shrub or small species of tree that is native to Queensland, New South Wales, and South Australia. We harvested extract of desert lime to include across our skincare formula as it has amazing skincare benefits, due to its high Vitamin C content.
Beauty products with Vitamin C help to reduce pigmentation and increase antioxidant levels in the skin, offering anti-inflammatory properties that are perfect for calming sensitive, irritated skin.
Davidson Plum
This brilliantly coloured fruit is native to the rainforests of Queensland. We use wild Davidson Plum as a part of our signature Super Food skin blend, as it is has been proven to act as a powerful antioxidant designed to fight free-radicals that cause the signs of aging.
It also acts as a stabiliser for Vitamin C, making it the perfect complementary extract to Desert Lime. This gentle natural extract promotes the reduction of fine lines and wrinkles whilst helping to boost collagen and elastin production in the skin, leading to a plump and firmer surface.
Kangaroo Apple
Named after one of the most iconic Australian animals, Kangaroo Apple plants are bushy shrubs that are native to the east coast of Australia. This plant is a particularly exciting discovery for advanced skin rejuvenation.
Kangaroo Apple works to reduce inflammation and brighten the skin for a more even tone and texture. The Natural amino acids in Kangaroo apple also helps to clear away dead skin cells and promote radiant smooth skin from the very first use.
It brings me great joy to be able to develop potent skincare products that assist with restoring, rejuvenating and revitalising the skin using ingredients that are unique to Australia.

Make sure you explore our Super Food skincare collection to discover how these potent natural ingredients can benefit your skin!
- Sylvie Hutchings, Creative Director & Founder, Scout Cosmetics