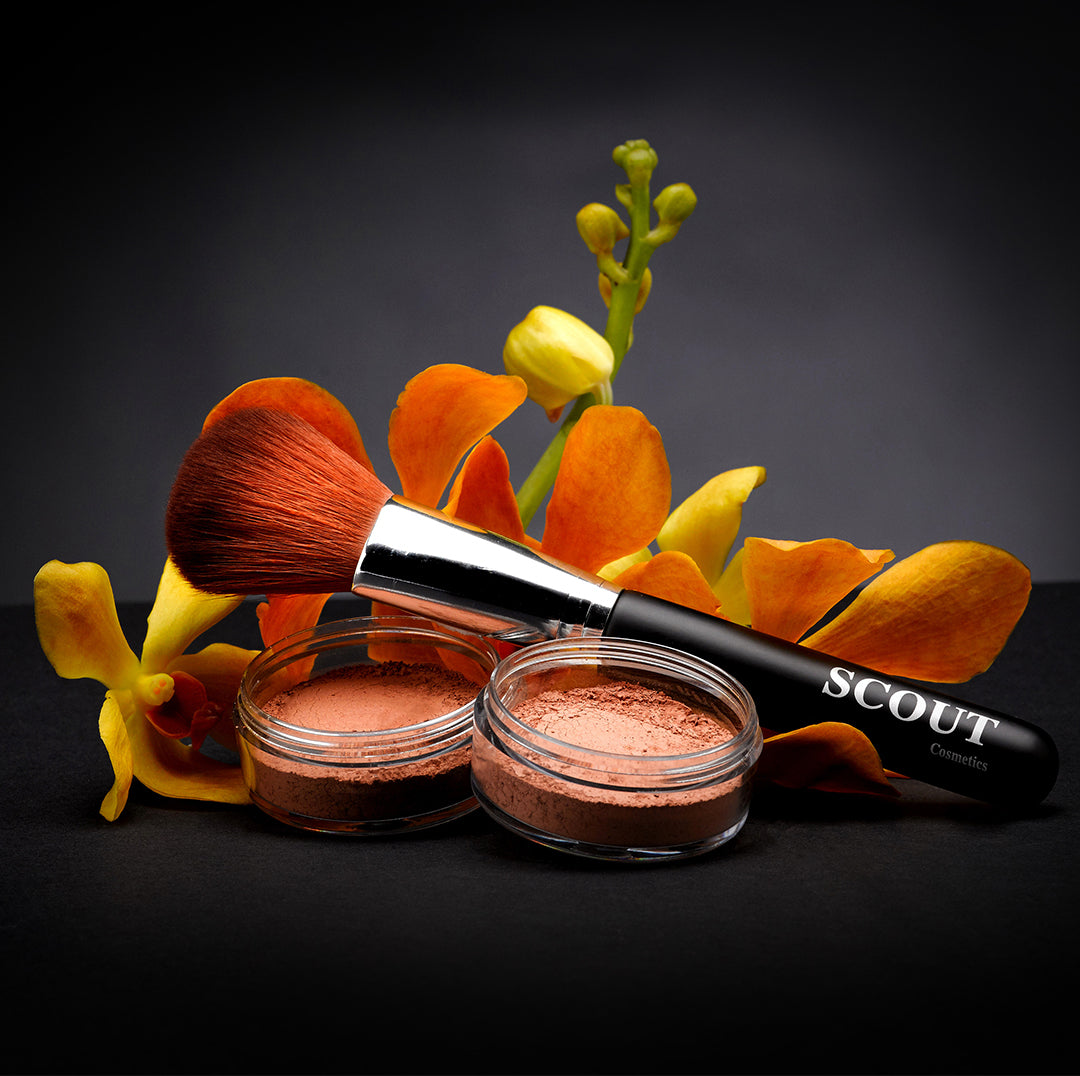 How To Achieve a Perfect Bronzed Summer Makeup Look
It's easy to become a glowing goddess this season with our collection of highly pigmented, gold and bronze mineral makeup and nail shades.
I am a big believer in sun protection, so I always prefer to attain that beautiful bronzed-look using makeup and skincare, as opposed to lying outside in the sun for hours on end, which can cause a great deal of skin damage.
Your skin will certainly thank you later for skipping those tanning sessions, which can cause long term damage to the skin, such as the emergence of wrinkles, fine lines and hyperpigmentation. Instead, opt for utilising your skincare and makeup for a faux summer glow that won't cost your skin!
Step-By-Step Bronze Summer Makeup
1. Choose the Right Foundation
This may sound counter-effective, but start off by choosing a liquid foundation one shade lighter than your skin tone for an all-over base highlight. We have a collection of liquid foundations available in six shades for a range of skin tones with hydrating rose and grapefruit to achieve fresh, even-toned skin.
For a more matte finish, lightly dust our Pressed Powder Compact on your cheeks, nose and forehead. This a great summer base product as it contains zinc and titanium dioxide for SPF15 protection along with Vitamin E and jojoba to nourish and hydrate skin.
2. Give Your Skin Additional Hydration with Face Oil
To achieve a youthful, dewy complexion with a subtle glow, I recommend adding one drop of oil to your foundation to boost your everyday foundation and moisturiser.

Our new antioxidant Six Oils of Rejuvenation formula is both vegan and 98% certified organic, containing ingredients high in essential fatty acids and Vitamin C to give your skin additional hydration.
3. Contour Your Cheeks with a Bronzer
Finally finish off by contouring your cheeks and the high planes of your face with a mineral bronzer, such as our Mineral Bronzer in shade "Summer" or a mineral powder foundation with a shade darker than your skin tone. Using a mineral powder foundation will give more subtle definition.
Our summer bronzer can be layered, using our vegan blush brush, if a deeper glow is desired. Make sure you use our Vegan Blush brush to blend effectively and ensure your neck and face match each other!
Achieve your summer glow by using our range of makeup and skincare products to look fabulous all season, while ensuring that your skin is protected against the harsh summer rays!
To discover more tips and tricks for achieving a stunning faux glow, follow us on Instagram.
- Sylvie Hutchings, Creative Director & Founder, Scout Cosmetics