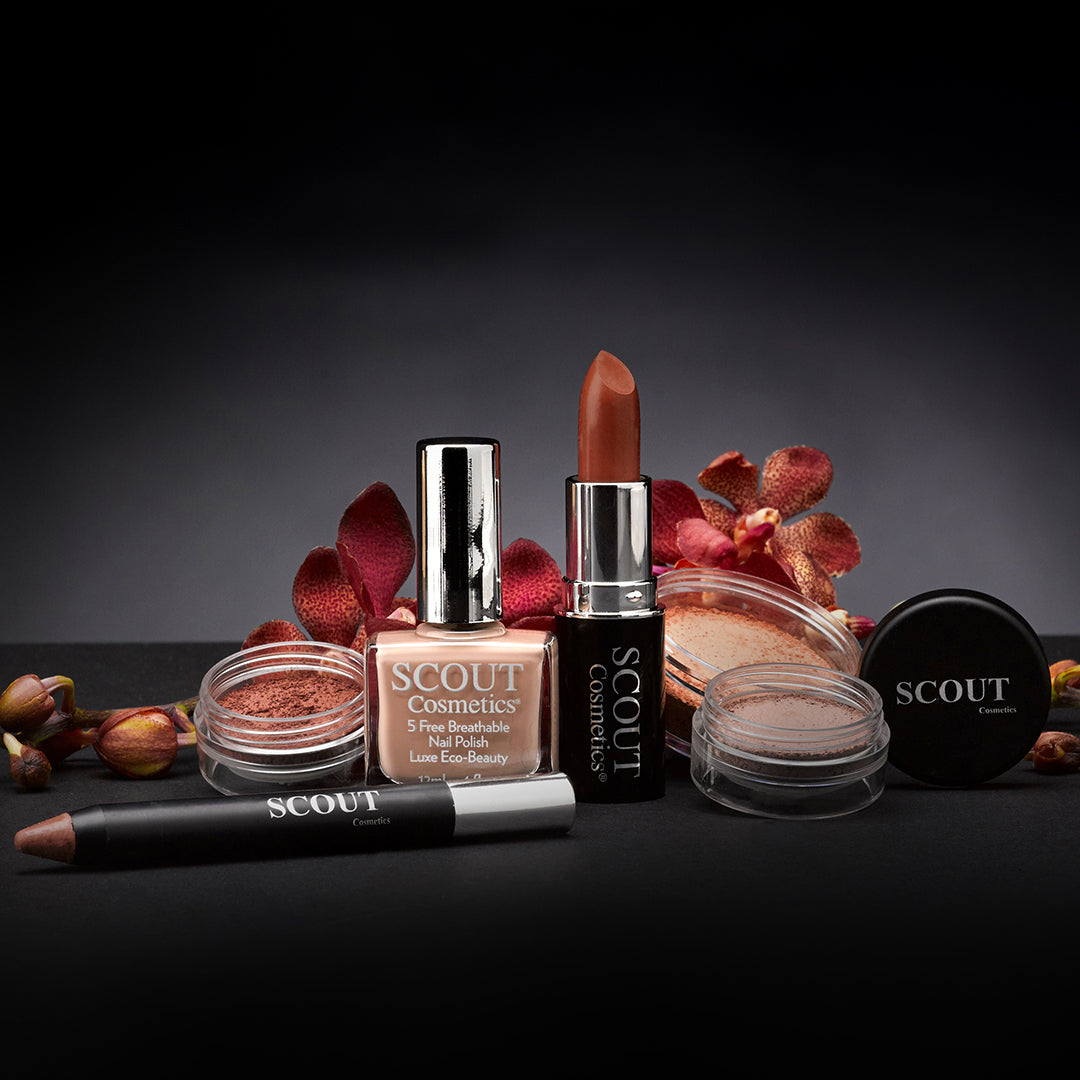 The Hottest Holiday Makeup Trends To Recreate At Home
I find myself being constantly inspired by the wonderful and colourful world of fashion, including runway shows and celebrity red carpet beauty looks.

This year, I have been following the fashion shows all over the world and have compiled some of my favourite beauty looks that can easily be recreated at home, so you can stand out and shine like a star at your next party!
Smokey Blue Eyes
A look that I love for the party season is smokey blue cat eyes, seen at the recent Chanel show, this look is also favoured by pop queen Katy Perry.

This smokey sapphire eye trend is particularly striking on women with blue and hazel eyes and is easy to recreate at home with our vegan Eye-shadow in Purple Rain and Mineral Mascara with Fibres.
If you want to recreate this look, simply dust our blue-purple toned eyeshadow across the entire eyelid, working product deep into the outer crease and finish off with a few lashings of black mascara for dramatic effect.
Graphic Eyeliner
Graphic black eyeliner is another fashion-world beauty favourite this year, as seen on models at Marc Jacobs, John Galliano and Roberto Cavalli and has also become a favourite of mine throughout the season.
I personally like to use a liquid liner to add definition to my bottom waterline and upper lash line with just a small flick to finish. If you prefer a smokier look, try a creamy Chubbi liner that you can easily smudge with your finger for a less polished, striking look.
If you think graphic eyeliner looks a little too intense for your daytime makeup, try tight-lining, a technique where you put the eyeliner beneath your lash line to fill in any gaps and make your eye colour pop!
Statement Lips
Bright 'painted on' lip colours in fuchsia, rouge and orange-red are a fun and fashionable way to brighten up your outfit. For a runway-worthy, show-stopping lip, I have found that layering is key!
Start by lining and filling in your lips with a creamy lip liner then apply a highly pigmented lipstick to get a bold shape and long-lasting colour.
Get a high summer look with our range of Lip Liners and Organic Lipstick With Orange, Jojoba, Vitamin E & Shea Butter. My favourite combination at the moment is our Lip Liner in Rose and Scout Cosmetics Organic Lipstick in Flame.
- Sylvie Hutchings, Creative Director & Founder, Scout Cosmetics