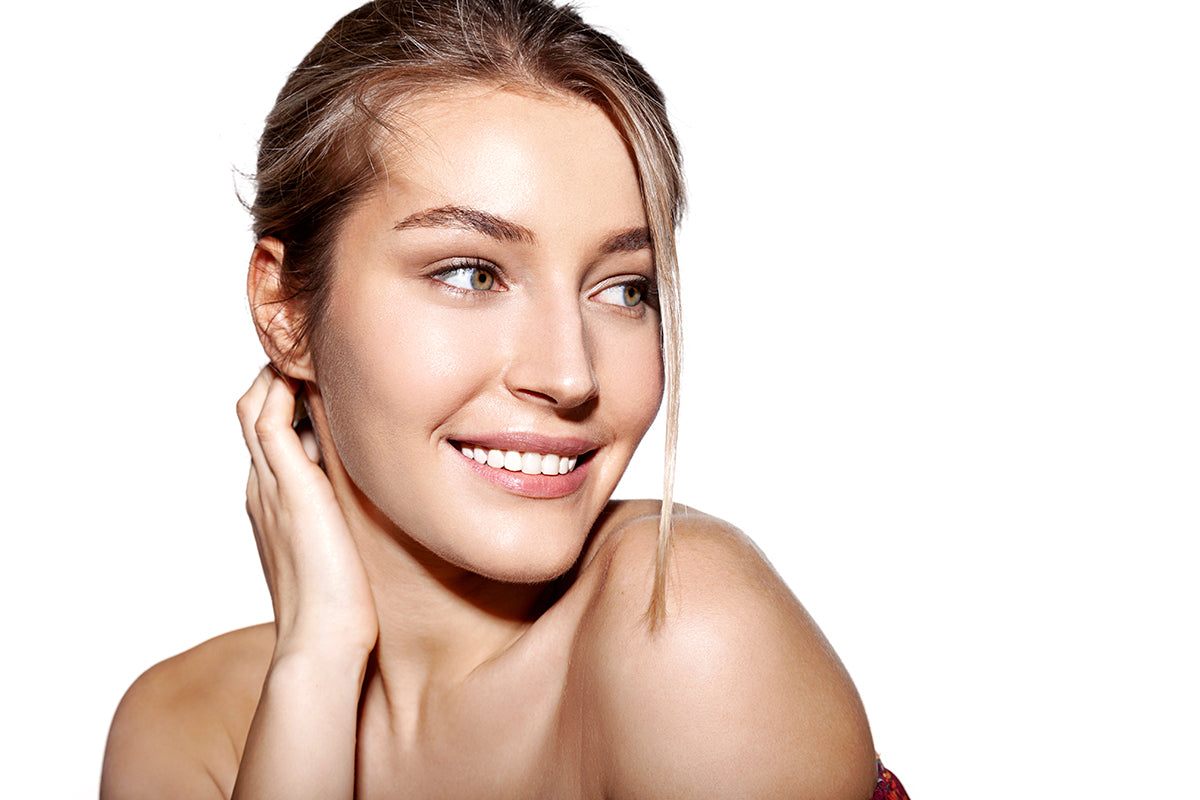 Serum and Moisturiser - What's the Difference and Why You Need Both?
I have been asked so many times if a serum is necessary if you are using a moisturiser. Let me just say! They are essential no matter your age, lifestyle, what you do and what environments you spend your time.  Use both and I guarantee you will notice a difference.
The main differences you'll find between serums and moisturisers is in the concentration of the products, the skin absorption and the depth each reach, and their function.
Down below, I'll explain how exactly each product works and why your skin needs both. 
How does a serum work?
If you have aged, irritated or sun-damaged skin, an appropriate serum is your best choice to help reduce the appearance of fine lines and calm your skin.
They should provide a dramatic effect on the radiance of your skin, especially when used every day.
Full of Active Ingredients
A little goes a long way and serum is great because it delivers a high concentration of Vitamin C, Aloe Vera, Peptides and Actives to your skin and only a small amount, often just a drop or two is necessary.
Formulated to be lightweight and penetrating, their goal is to rejuvenate at the cellular level of the skin and deliver these carefully selected nutrients and much needed hydration to the inner layers of the skin.
When to Use a Serum?
Best applied straight after cleansing and before your moisturiser, they will boost the hydrating effect of moisturiser.


Times to reach for your
serum
before applying moisturiser include: 
to fade brown spots and pigmentation
rejuvenating sun-damaged skin and diminishing wrinkles
when deeper skin hydration is needed
for smoother more radiant skin
calming redness and sensitivity
How does a moisturiser work?
A moisturiser has two fairly simple but extremely important functions as it both hydrates the outer layer of skin and creates a physical barrier to prevent moisture and nutrient loss.
Hydrate & Protect Your Skin
Moisturisers protect sensitive skin, improve skin texture and help to mask imperfections.

They contain compounds that draw water into the skin (humectants) and others that smooth the skin (emollients).
Sunlight, pollutants, seasonal changes and environmental factors cause irritation and loss of hydration.
To prevent this a moisturiser will seal in nutrients, hydrate and help protect the skin.
For these purposes, it is thicker and richer than a serum as it has film-forming emollients.
Ingredients in a moisturiser have larger molecules than those contained in a serum and typically don't penetrate into the skin deeper than past the surface layers of the skin.
As we all have different skin needs and live and work in different environments, it is important to use the right moisturiser.


Shop Australian Organic Moisturisers

  
Two Types of Moisturisers
Fortunately, there are basically two types of moisturiser, classified by their actions. However, they should each provide hydration, balance and protection.
A richer heavier moisturiser
will provide deep, long-lasting hydration  and contain anti-ageing ingredients to boost collagen production and works to reduce the signs of ageing and prevent dryness.  Resulting in a firm, hydrated and younger looking complexion.
A lighter moisturiser
works to nourish and replenish the skin throughout wear to reveal a more radiant, balanced and healthier complexion.
To find out more about our skincare range and the benefits of the natural and organic ingredients included in our Organic Active Beauty Range, click here.
- Sylvie Hutchings, Creative Director & Founder, SCOUT Cosmetics.