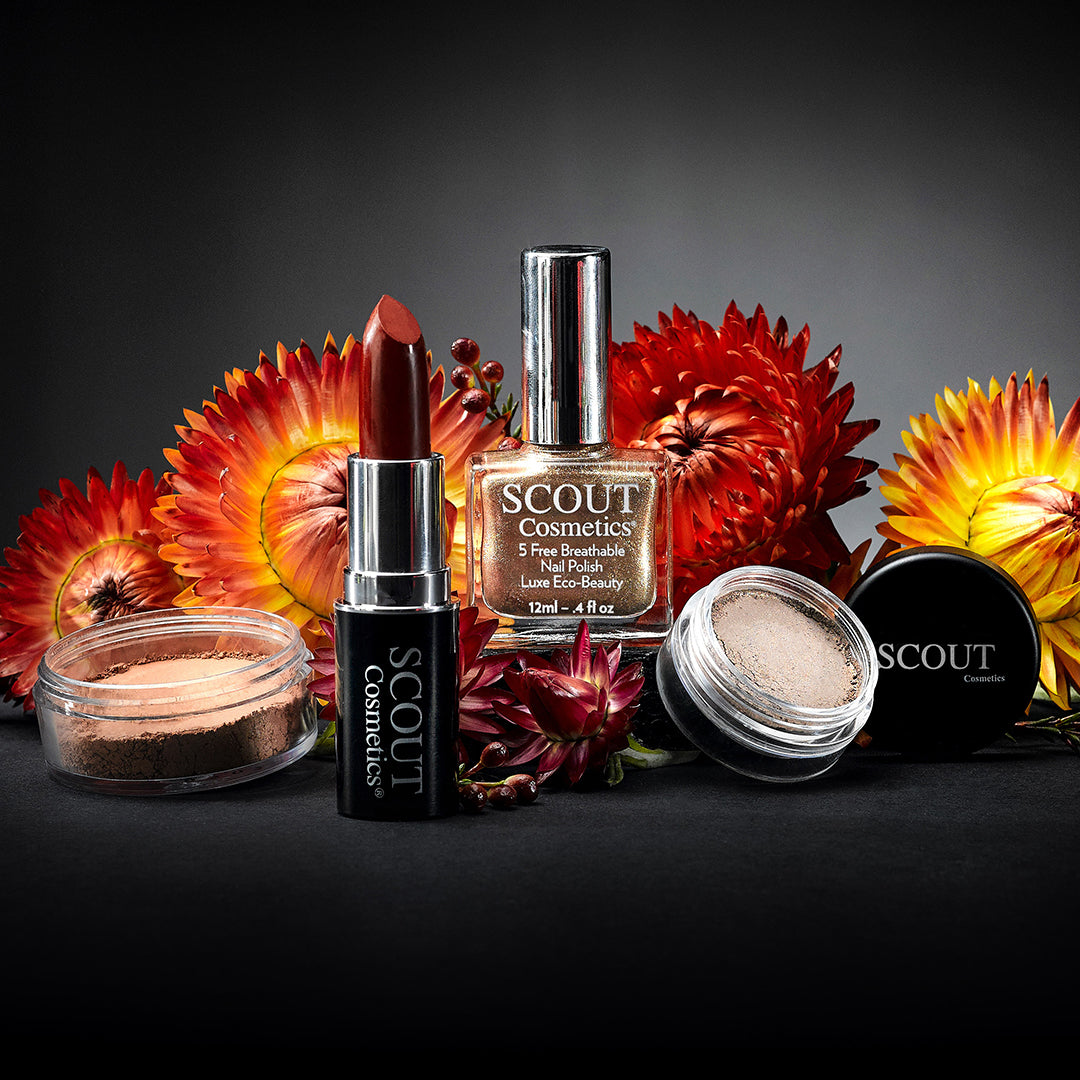 Spring Makeup Trends: Elevate Your Look with Metallic Shades
Perfect your party look this season with dramatic, heavy metal makeup and nail tones.  
Shimmery metallic tones in bright and bronze shades are a great way to add a sense of drama and glamour to any spring/summer outfit.
Find out how to achieve the ultimate on-trend beauty look for both day and night warm-weather occasions in just three simple steps:
STEP 1. - CHEEKS
For a subtle, shimmering and sculpted summer glow, first start with a high bronzed cheek. Lightly feather Scout Cosmetics Mineral Bronzer onto the apples of the cheeks with downward strokes. Use the layering principle if a deeper glow is required.
STEP 2. - EYES
Use a curved medium-sized shadow brush to apply a silky brown eyeshadow to the entire eye lid and push the product deep into the outer creases for greater definition. Try Scout Cosmetics Eyeshadow in LA Woman.

Tip: For an ultra-bronze eye, use a small blush brush and sweep mineral bronzer over the entire base of the eyelid before applying shadow.
STEP 3. – FINISHING TOUCHES
Finish off your fierce and fashionable beauty look with a layer of bold shimmer lipstick and a metallic manicure.

Try a rose gold lipstick, such as Scout Cosmetics 100% Vegan blend Lipstick in Spring Love and Scout Cosmetics Eco-Luxe Breathable Nail Polish in Truly, Madly Deeply to achieve the ultimate spring look.
While this makeup look is flattering on most skin shades and face shapes, don't be afraid to experiment with different shimmery shades this season to create a striking, yet sophisticated aesthetic.
For more makeup inspiration this spring, follow us on Instagram!
- Sylvie Hutchings, Creative Director & Founder, Scout Cosmetics