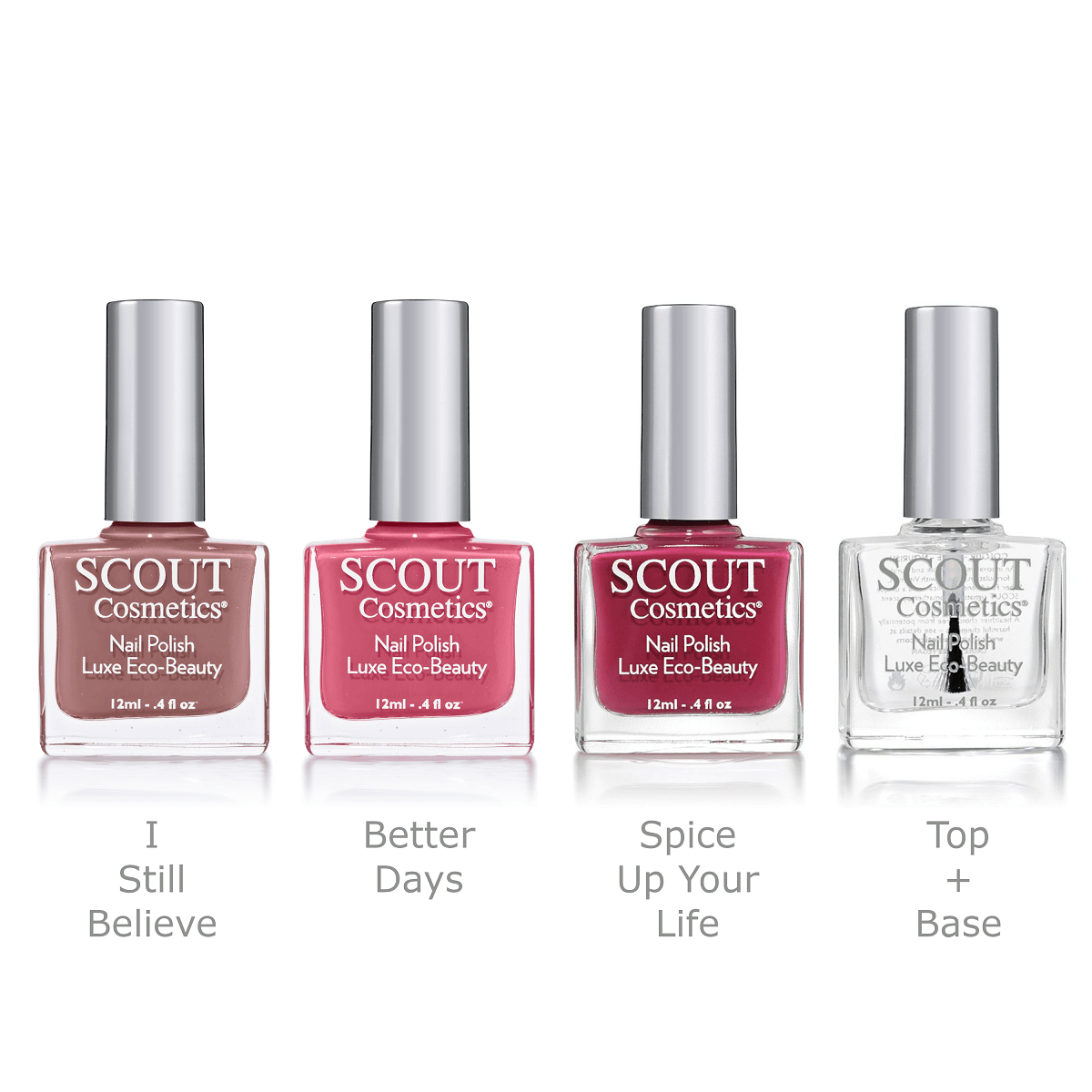 Stunning Pink Colours With Improved Formulation
It's incredible the places we find inspiration, colour and beauty in the world.
We had an 'all hands-on deck' moment last week and for the first time in a very long time, I was out in the warehouse helping to get all the days orders out. 
I really loved this time as I was able to connect with my team in the warehouse, reacquaint myself with all the different kits & products and the processes we have in place that go into getting a product out to our customers.  
As a business owner it is vital to know pretty much every facet of the machine which goes into keeping the business going and growing. 
Warm pinks
While I was busily packing orders, one of them was for our Paddington Pinks Nail Polish kit and as I was nestling the bottles into the freshly shredded packing in the box, I was struck with how very pretty the colours were. 
The Paddington Winter Pinks are 3 warm pinks:
I Still Believe – a creamy grape hue;

Better Days – dreamy, fruity pink; and

Spice Up Your Life – a warm medium pink. 
The kit includes the very popular Dual Base & Top with the natural nail hardener, Celery Seed Extract. 
The colours looked stunning in the packing box and I thought how happy the customer was going to be when they received the parcel.
Shop Paddington Winter Pinks
Upgraded formulation
I am so proud that as a certified organic brand we continually improve - innovating and upgrading formulations and in turn offering our customers, like you, the potential health benefits of the latest in cutting edge clean-beauty formulations. 
Our latest nail polish innovation is the exclusive new plant-based formulation, we call the Nova Flores range, which is Latin and means 'Fresh Flowers'. 
We thought this was a fitting name for the 82% plant based derived formulation with barely or no waste.  Yes, that's right 82% of the formulation is derived from raw ingredients such as potato, corn and other botanicals. 
A truly vegan, breathable formulation free of a long list of toxic ingredients, micro-plastic and nano free, reflecting our commitment to bring you healthier, luxury cosmetics.
Sylvie xx