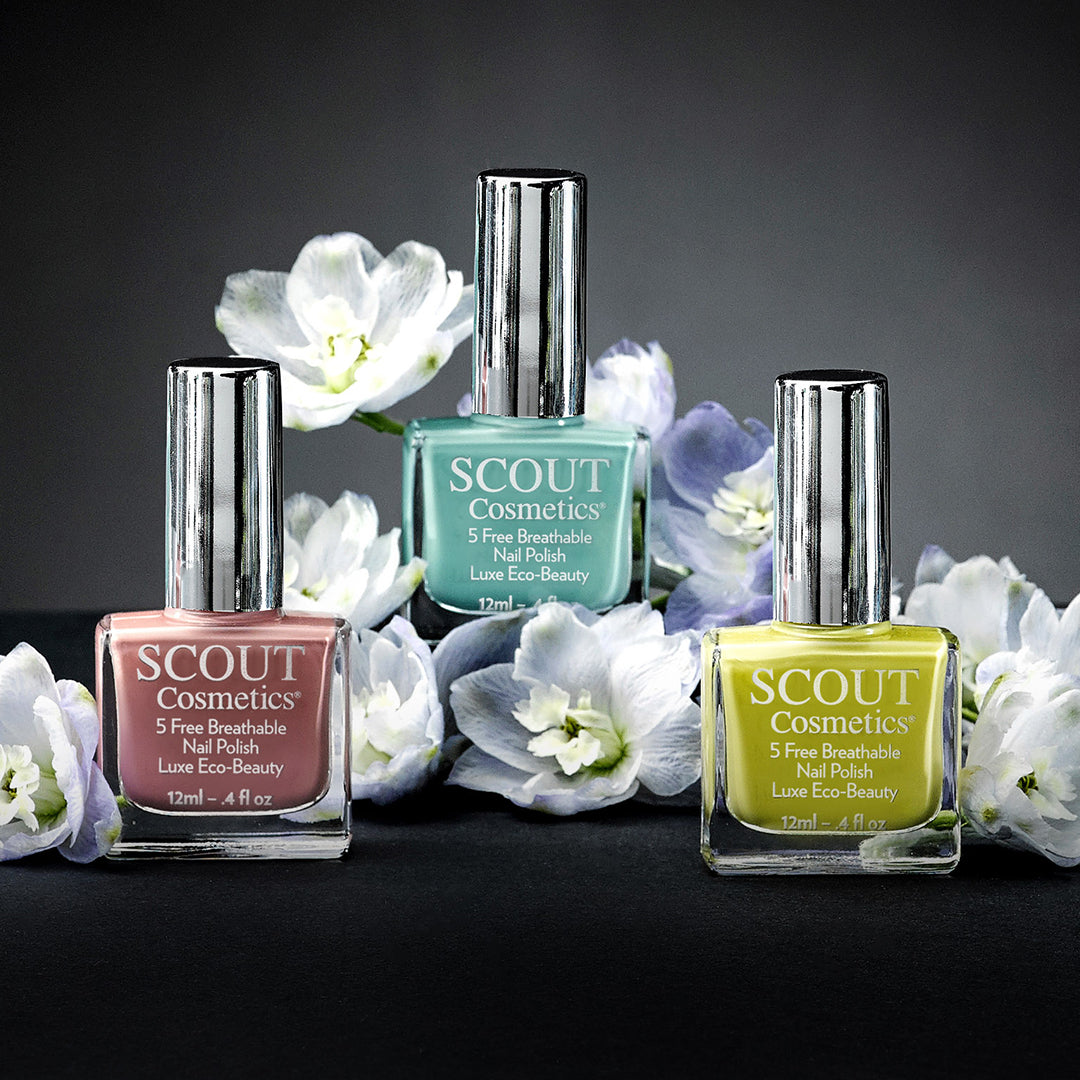 The Benefits Of Breathable Nail Polish
As a long time fan of vibrant nail polish colours, it was hugely important to me to offer our customers a nail polish that would help improve the health of their nails, while also delivering a long-lasting finish.
Unfortunately, a high volume of nail polishes being sold today are actually potentially harmful to our nails.
This is not just due to the ingredients they contain but the fact that they do not allow molecules of water and oxygen to pass through the layers of polish. As a result of this impermeable barrier, the nails may become dry, brittle, and discoloured.
Eager to provide our customers with a healthier option, we developed our range of Breathable Nail Polish with superfoods, vitamins, and botanicals.
While the majority of other nail formulations are composed of rigid molecular bonds that stack on top of each other in a straight line, breathable nail polish formulations feature molecules in a zig-zag pattern that have small gaps between one another, allowing oxygen and water to reach the nail, even through multiple layers of polish.
Along with this, to further boost nail health we made sure to omit known allergens and potential carcinogens from our nail polish formulations, such as Formaldehyde, DBP, Toluene, Formaldehyde Resin, Camphor, Benzophenone or Parabens.
Our non-toxic nail polish does not contain and has never contained Ethyl Tosylamide, Xylene, and Triphenyl Phosphate. The formula also is preservative-free, fragrance-free, cruelty-free, and vegan.
As a result, our customers can rest assured that our nail polishes will not have an adverse effect on their nail health.
Most traditional nail polish formulations require breaks to be taken in between manicures to prevent nails from becoming damaged. However, thanks to our breathable and safe nail polish formulation, you may never have to take a break from vibrant, colourful nails.
Visit our online store to explore our newly formulated Breathable Nail Polish Collection!
- Sylvie Hutchings, Creative Director & Founder, Scout Cosmetics