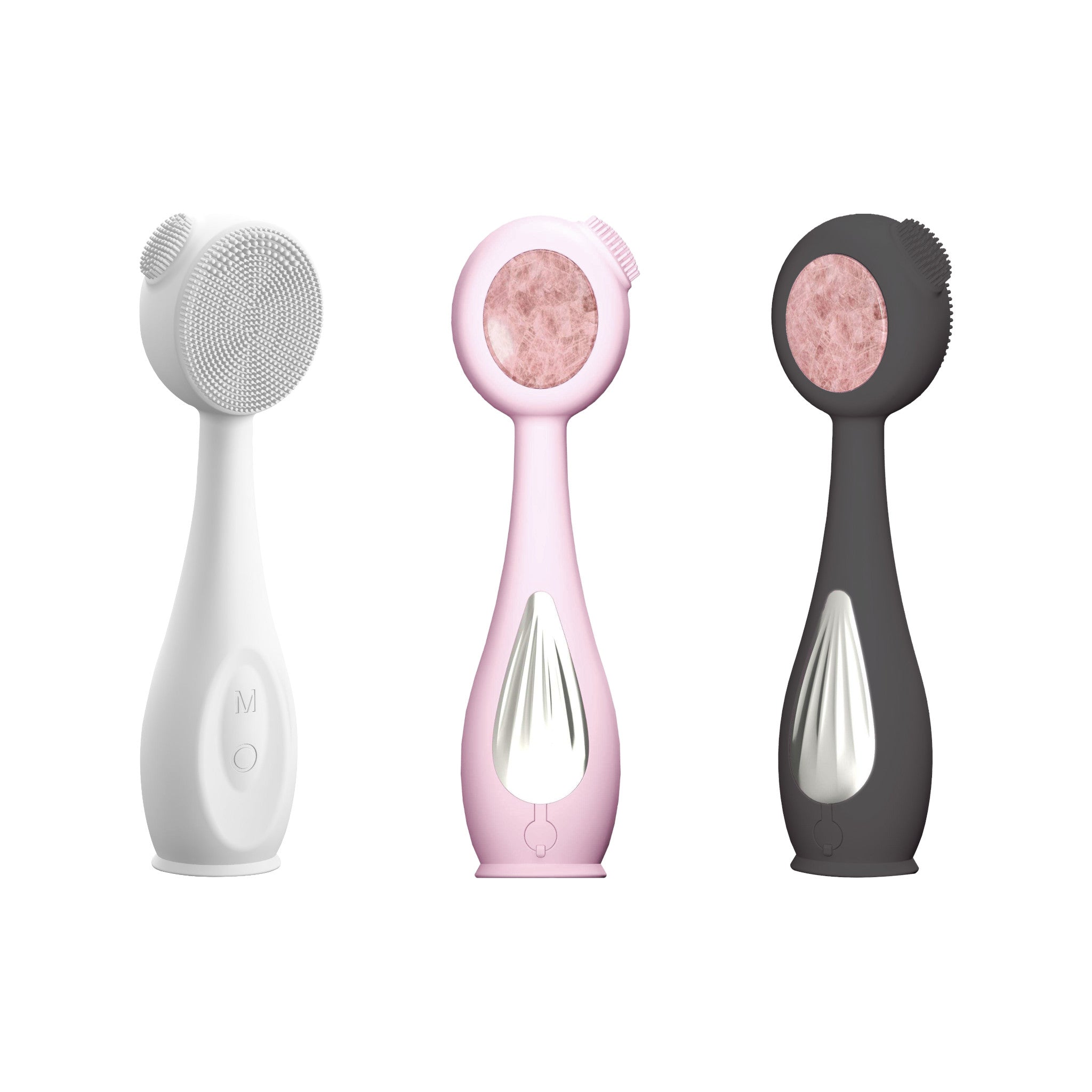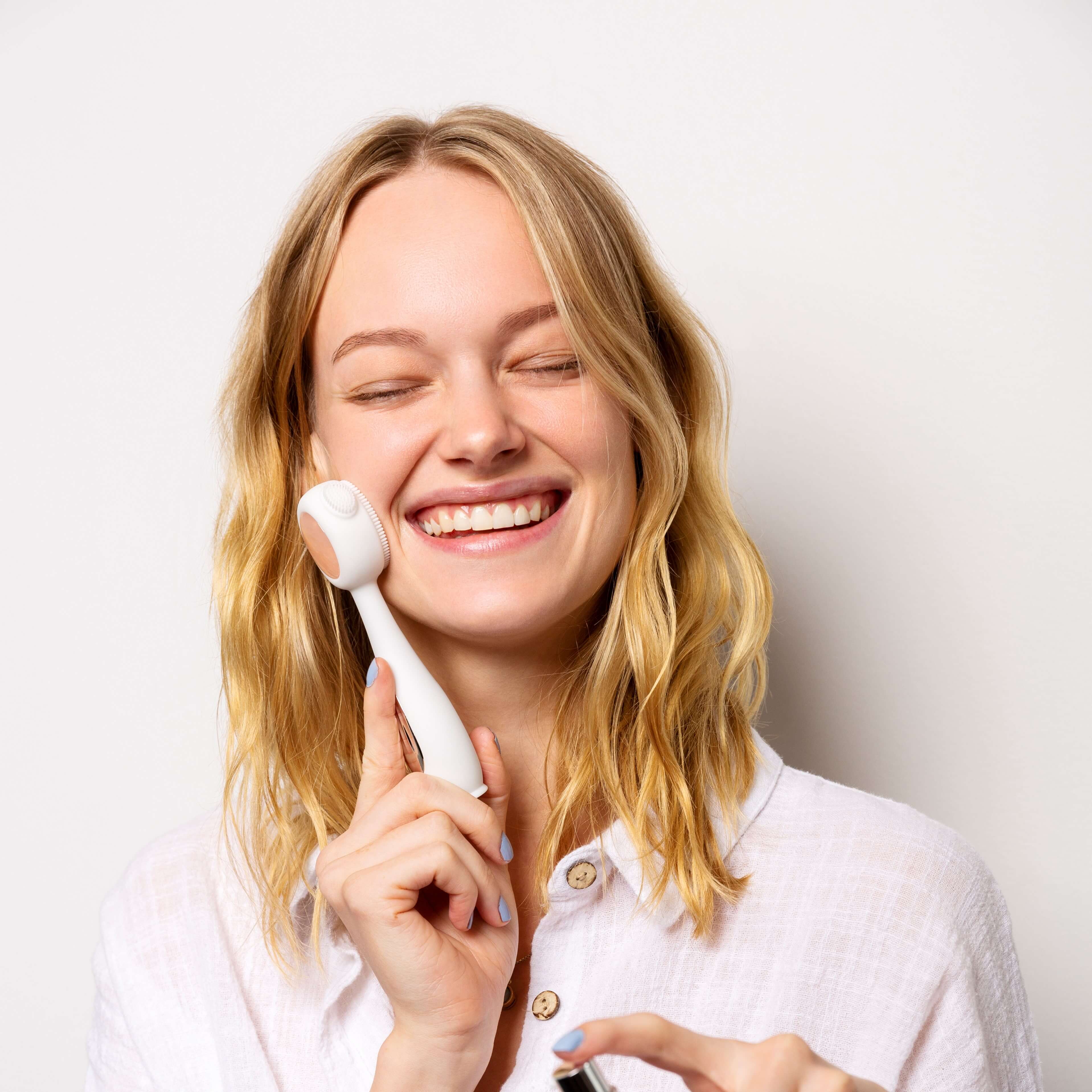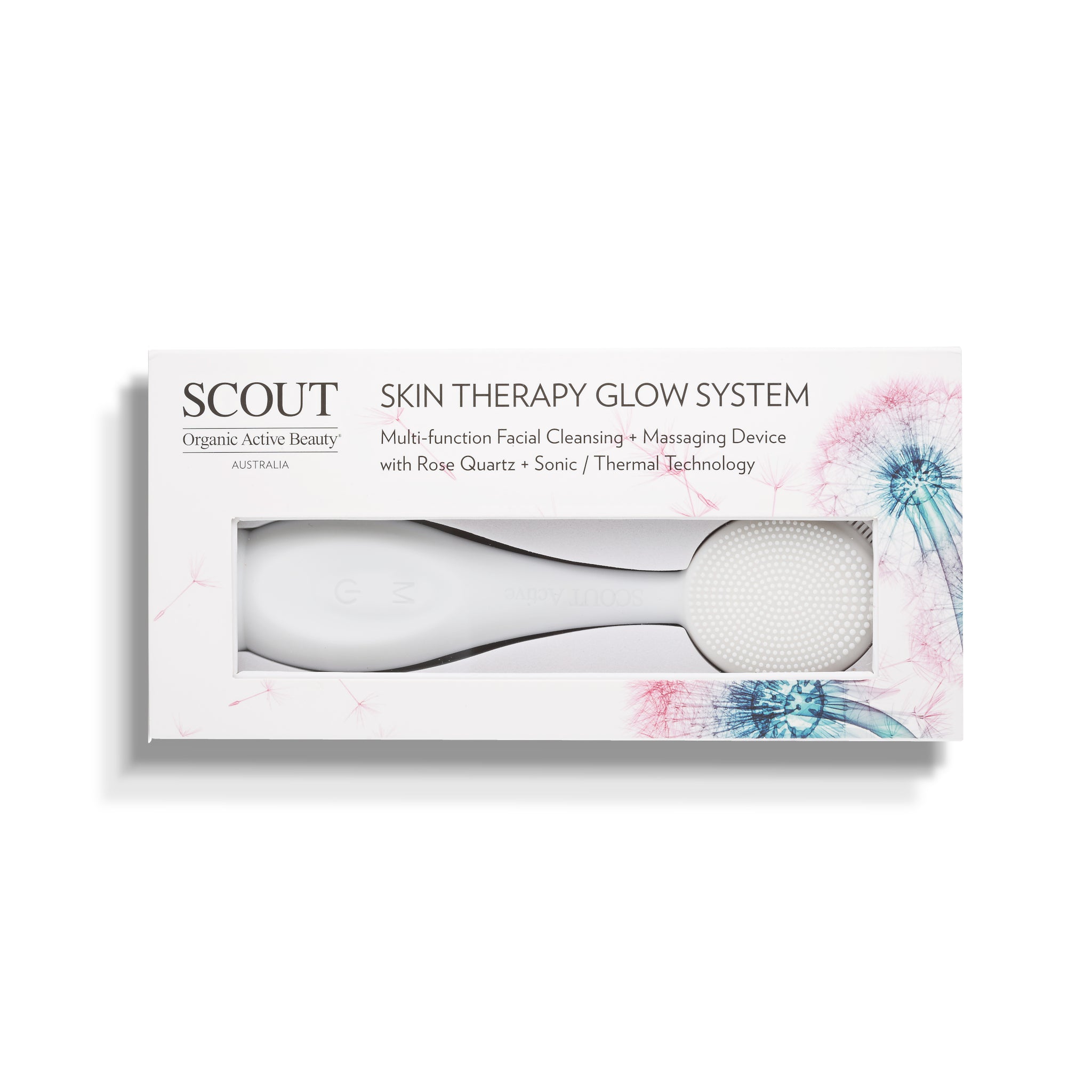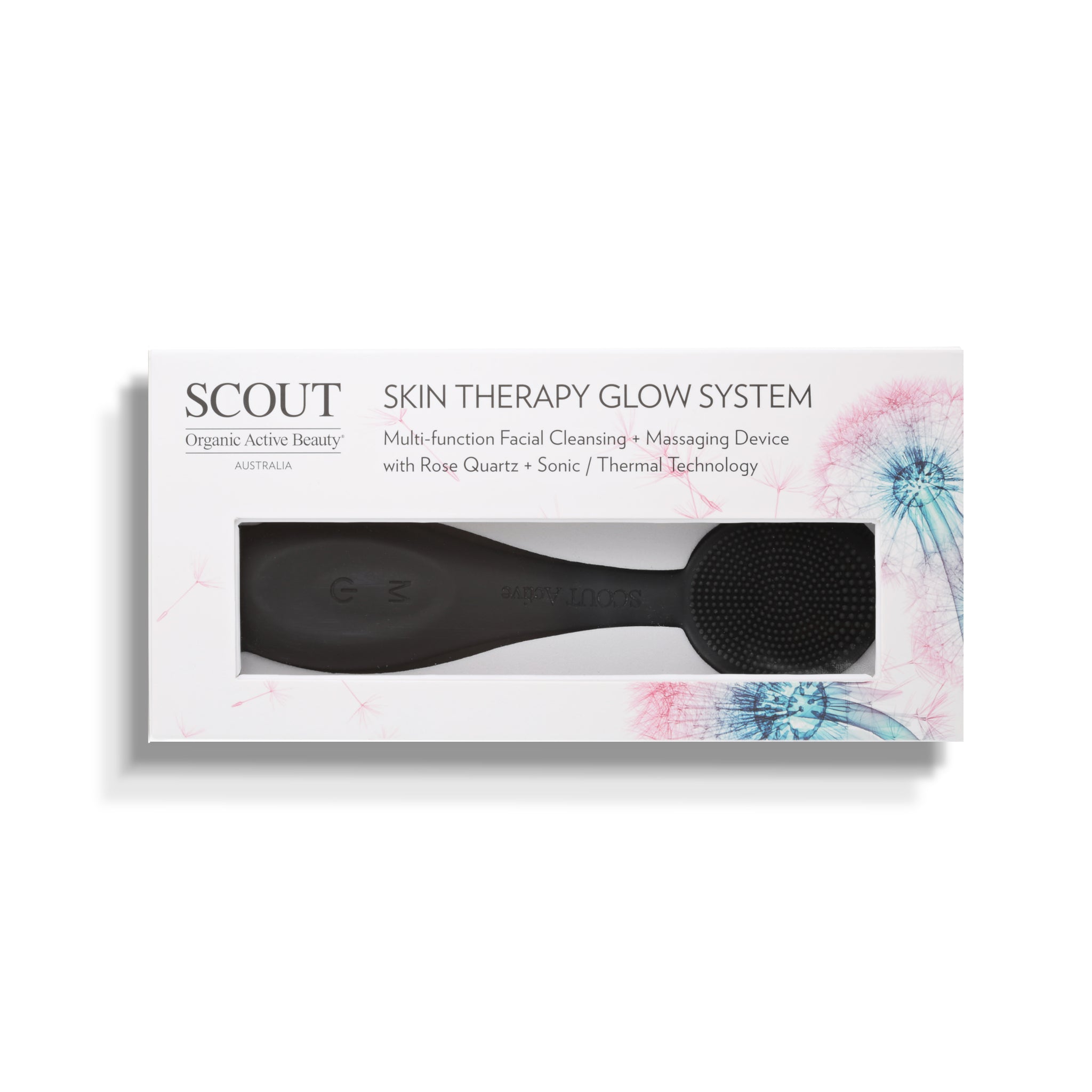 Skin Therapy Glow System
Sale price
$169.95 AUD
Regular price
$199.95 AUD
(/)
Please read all the information and precautions below BEFORE you start using your Skin Therapy Glow System.

STEP 1: FACIAL CLEANSING

Cleansing

Step 1 – Wet Face and apply your cleansing product.

Step 2 – Turn on the device by holding the on/off button for a few seconds. Then select your vibration mode by pressing the M button (5 settings) Starting from your chin cleanse along the jaw line towards your ears in a gentle upward motion. Repeat step moving upwards towards the cheek until entire side has been cleansed.

Step 3 – Starting from the middle of your forehead cleanse with gentle upward and outward strokes.

Step 4 – Utilising the mini brush head cleanse the nose in a gentle up and down motion.

Step 5 – We suggest the intensity of the vibration might be decreased to delicately cleanse the under-eye area working outwards. Keep device away from your eyes.

Rinse the device in warm water and dry with a lint free cloth.

STEP 2: VIBRATING AND PULSATING Rose Quartz WARMTH MASSAGING MODES

Massaging with the Rose Quartz stone and thermal setting

Step 1 – Activate the thermal setting by pressing the on/off button twice and a red light is showing.

Next, select the sonic vibration speed.

After applying your serums, oils or moisturiser position the Rose Quartz stone on the skin.

Step 2 – Starting at the chin using an upward motion working towards the cheeks. Repeat, until entire side of face has been massaged.

Step 3 – Massage between the brows and the forehead using an upward and out motion.

Step 4 – Position the stone on the outer corners of the eyebrow and lightly massage outwards. Then lightly massage the outer area under the eye (where fine lines might be evident). Keep device away from your eyes.

Please note:

- Take off watch, glasses, false eyelashes and contact lenses before using.

- Avoid contact with eyes

- Do not use on the same area for more than 1 minute.
- Do not use silica-soluble or granular cleansers, clay-based products scrubs or exfoliators, as these will damage the device's silicone material.

- Gentle use under the eye area is essential. Keep away from direct contact with your eyes, and eyelids. Exercise care when using around delicate areas such as the eyes, temples and neck.

- After using the brush on your face, rinse the device with warm water, and completely dry the device with a lint-free cloth/towel

- If you have any skin conditions or medical concerns, please consult your doctor and/or dermatologist before using this device. If you have sensitive skin concerns, please patch test before use.

- For hygiene purposes, do not share this device with anyone else.

- If you feel any discomfort on your skin, please consult a doctor immediately.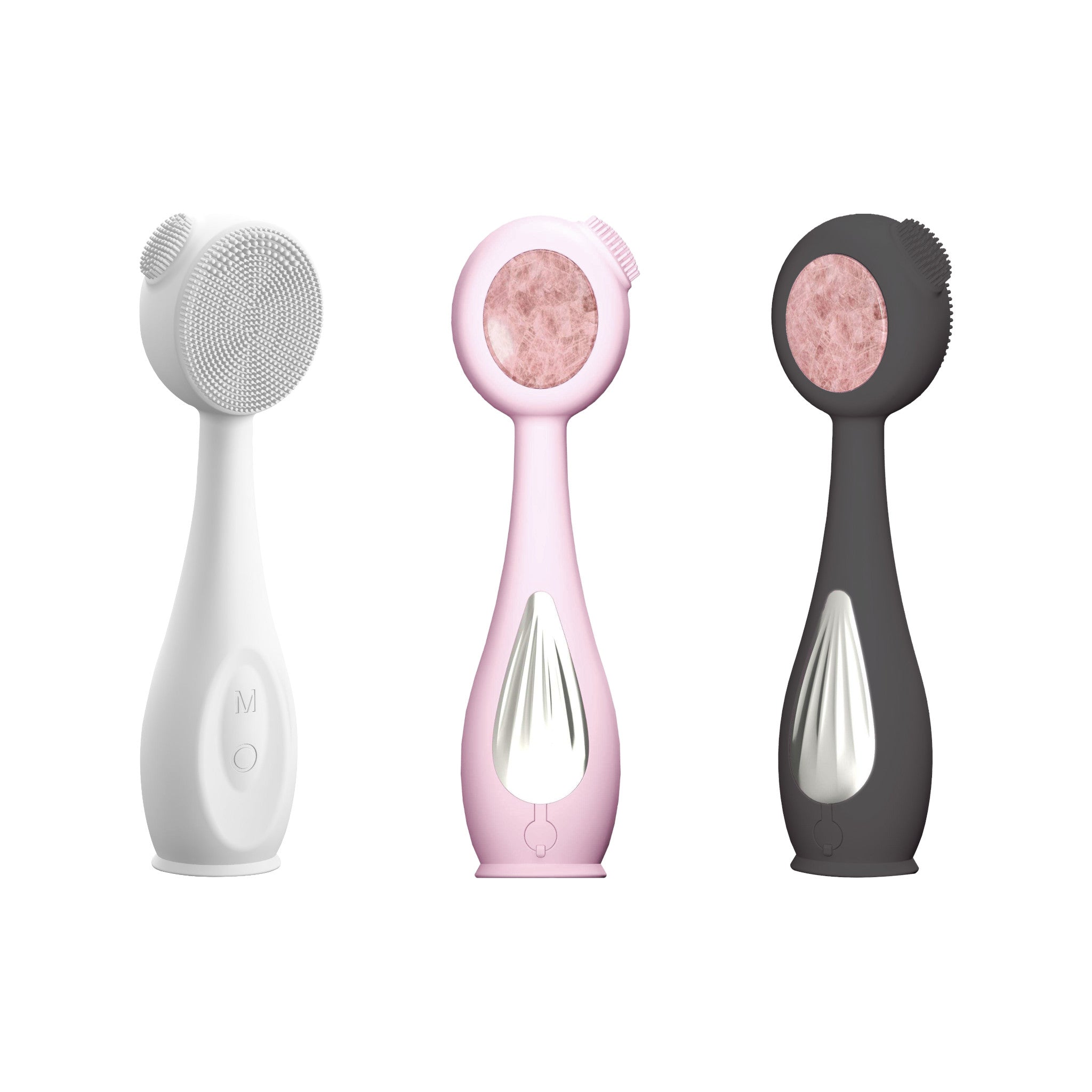 Skin Therapy Glow System
Sale price
$169.95 AUD
Regular price
$199.95 AUD
Choose options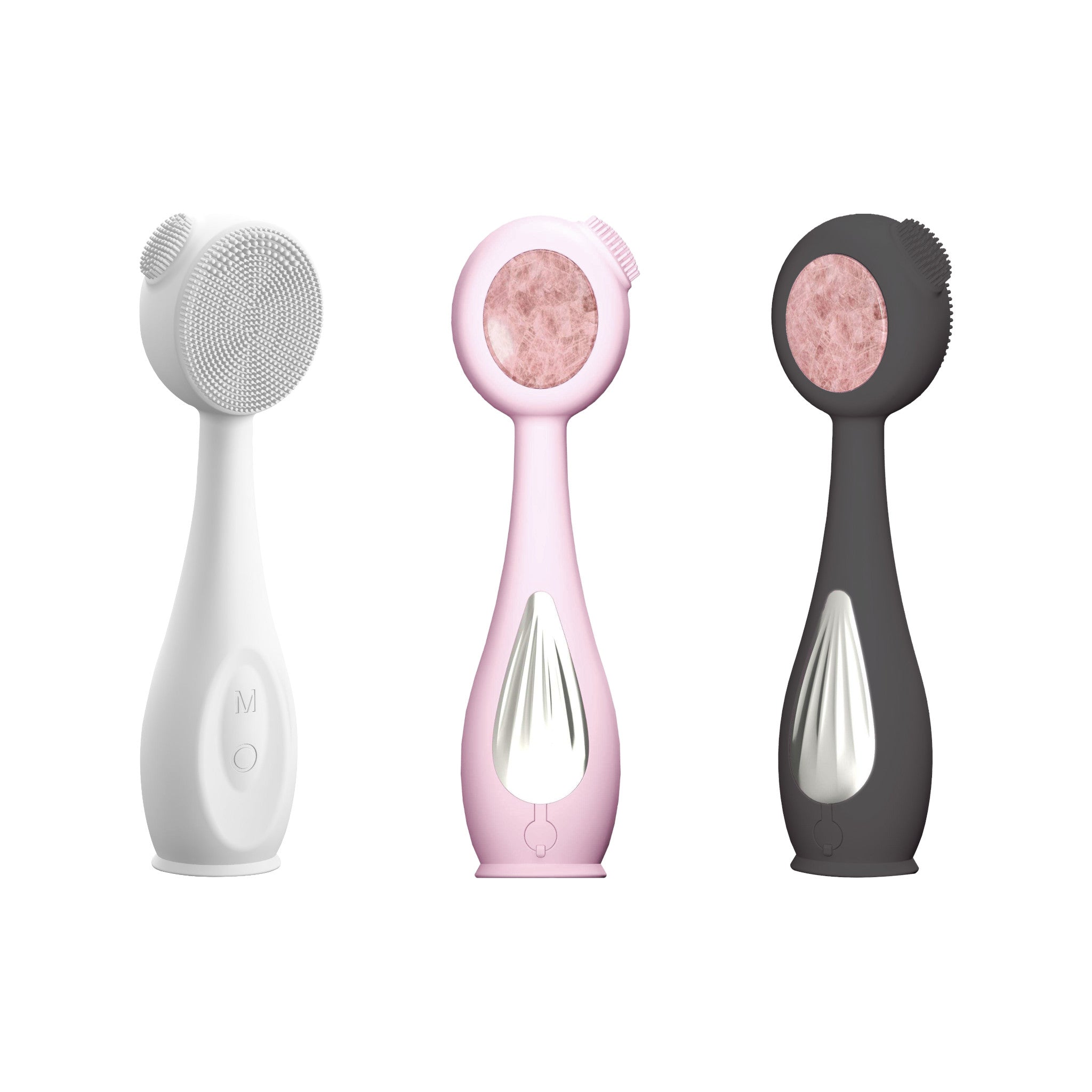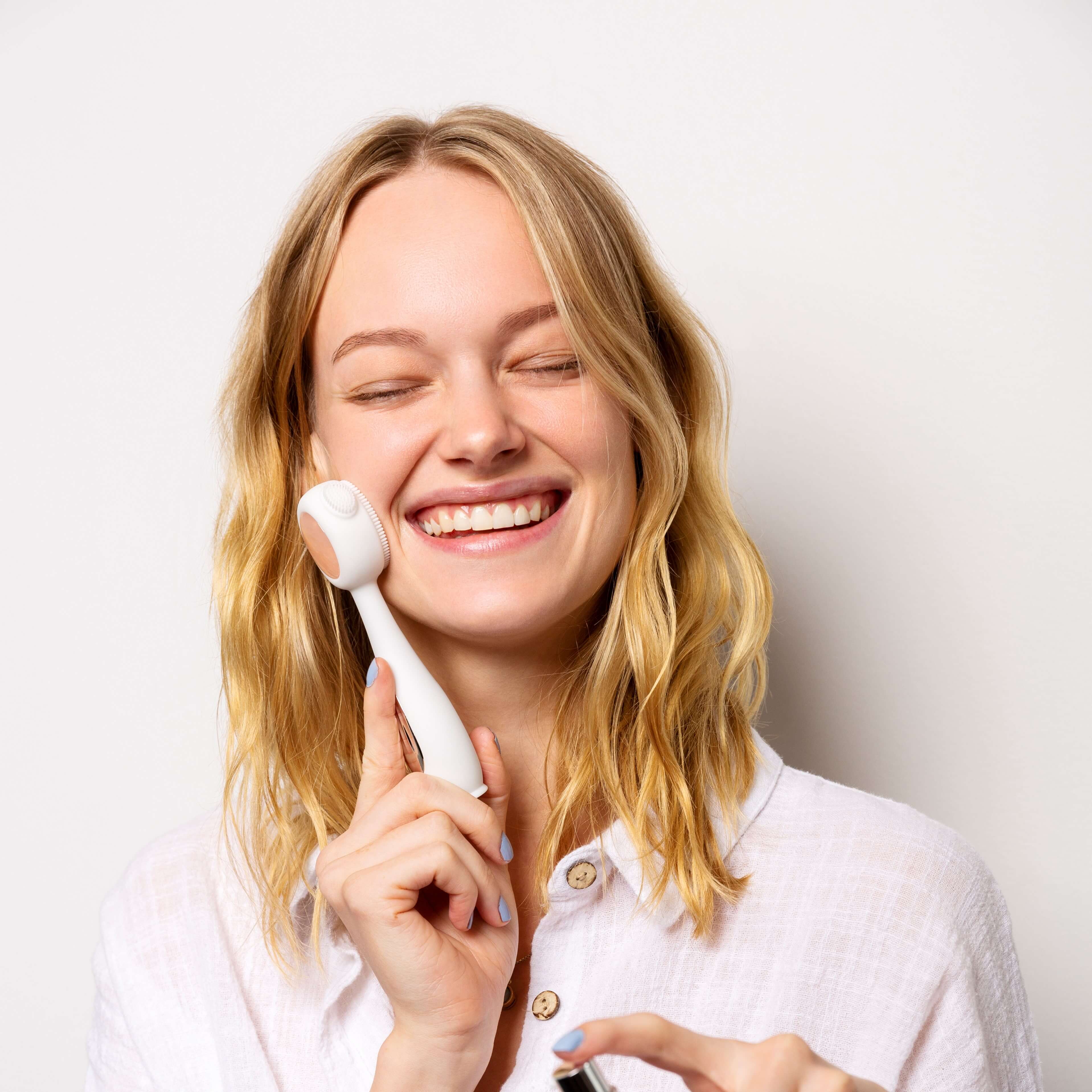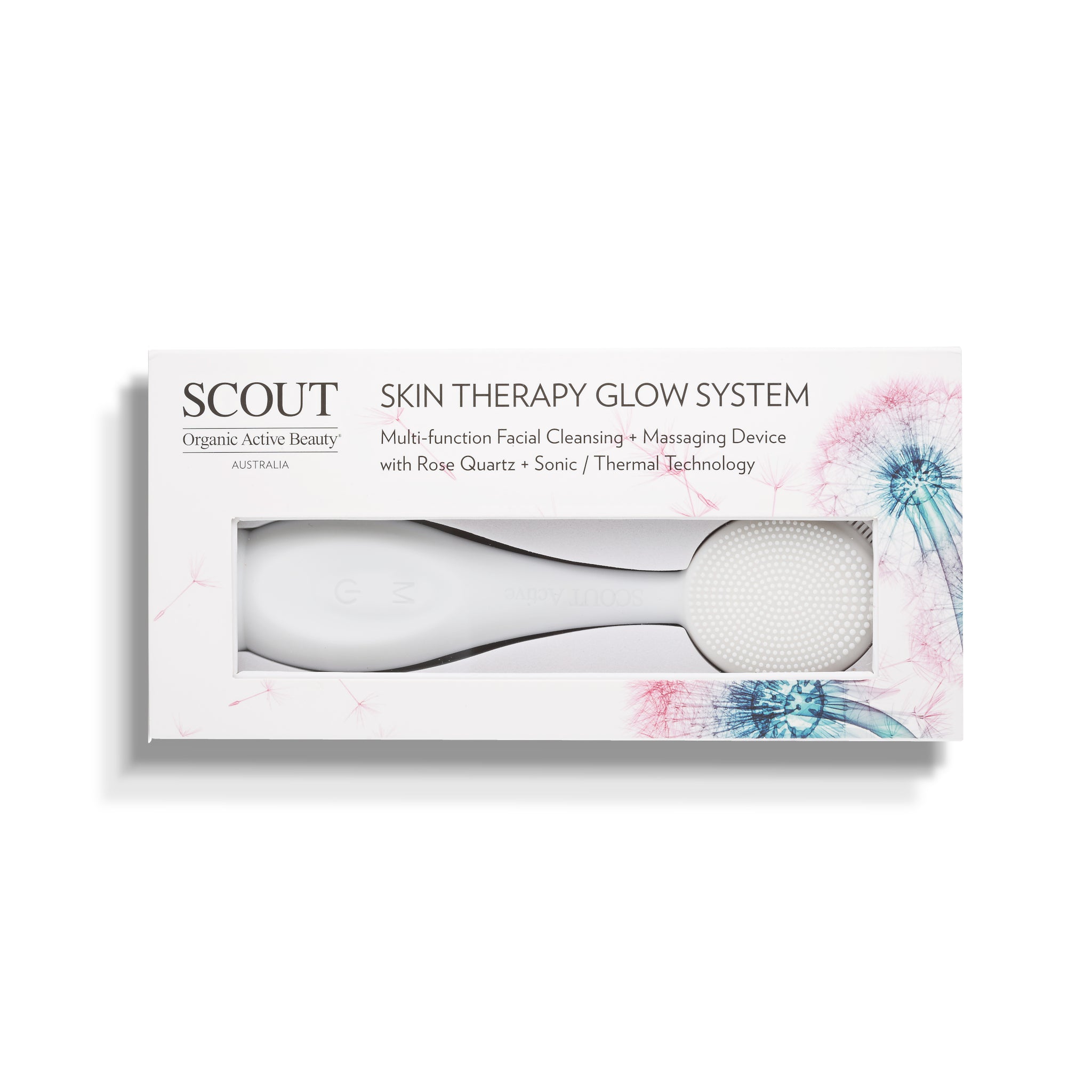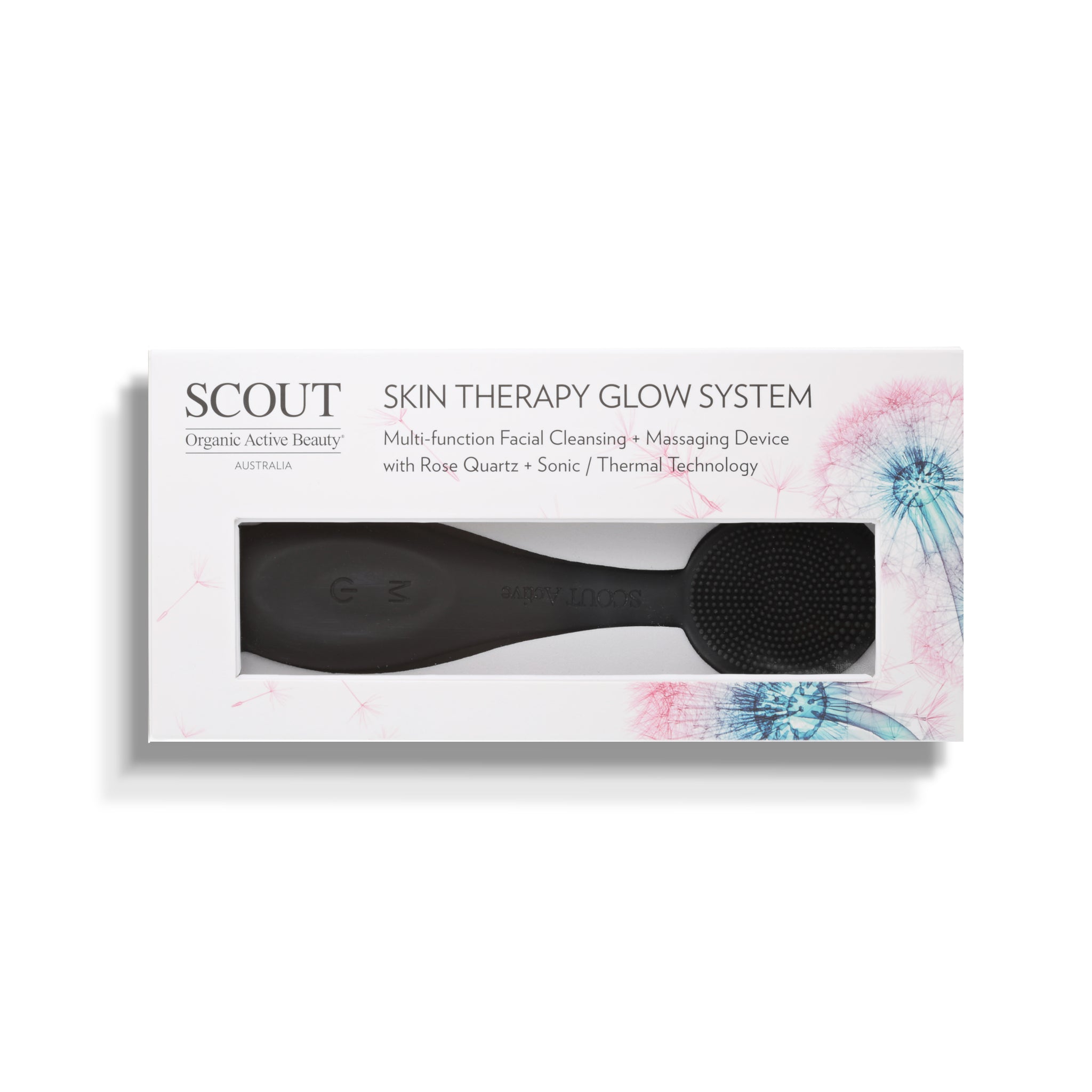 Sale price
$169.95 AUD
Regular price
$199.95 AUD
(/)
View details
Product Details
Seriously take your skin care routine to the next level.  Reveal beautiful, healthy skin.  This is the at home device you have been waiting for.
Skin Therapy Glow System is a multi-function smart device utilising patented Sonic + Thermal Technology to cleanse, tone and refine the skin, leaving it luminous and feeling youthful and naturally beautiful.
Suitable for all skin types, including sensitive skin.
 Features & Benefits
- Thermal Facial Massage with Rose Quartz – warms your skin and makes it more receptive to the absorption of your skincare products, promoting their overall effectiveness.  
- Rose Quartz was chosen for its elements of Oxygen, Magnesium, and Iron to aid with reducing inflammation and calming the stressed-out urban skin.
- Sonic Function – Choose your desired vibration from 5-speed intensities. 7,000 vibrations per minute to help firm, tone, and lift the skin. The vibrations help to relax and rejuvenate your facial muscles activating blood flow to the face promoting collagen production.
- Mini raised head with smaller, finer bristles enables gentle cleansing for delicate and hard to reach areas, so your entire face radiates health and vitality.
- Ultra-hygienic medical-grade silicone which is antibacterial, odour resistant, hypoallergenic and waterproof perfect for home and travel use.
- The raised mini head is one of our special features. It contains fine bristles for use on delicate and hard to reach areas.   

- The unique ergonomic design perfectly fits the contours of the face, ensuring a deep cleansing and relaxing massage.
- The sonic rose quartz stone with warmth(Heating) technology. Glide the device around the eyes, nose, mouth, cheeks, jawline, forehead and neck to help infuse skin care serums, oils and creams. Will help to temporarily soften fine lines and wrinkles.
- The waterproof USB charging socket. This device contains an internal lithium battery, which allows for fast USB charging.
- The base of the device has suction feature which will help the Skin Therapy Glow System stand steady on a flat surface. 
Which organic skincare products are right for you?
Answer some simple questions and receive your personalised product & skincare routine.
take the quiz
or
ask Sylvie