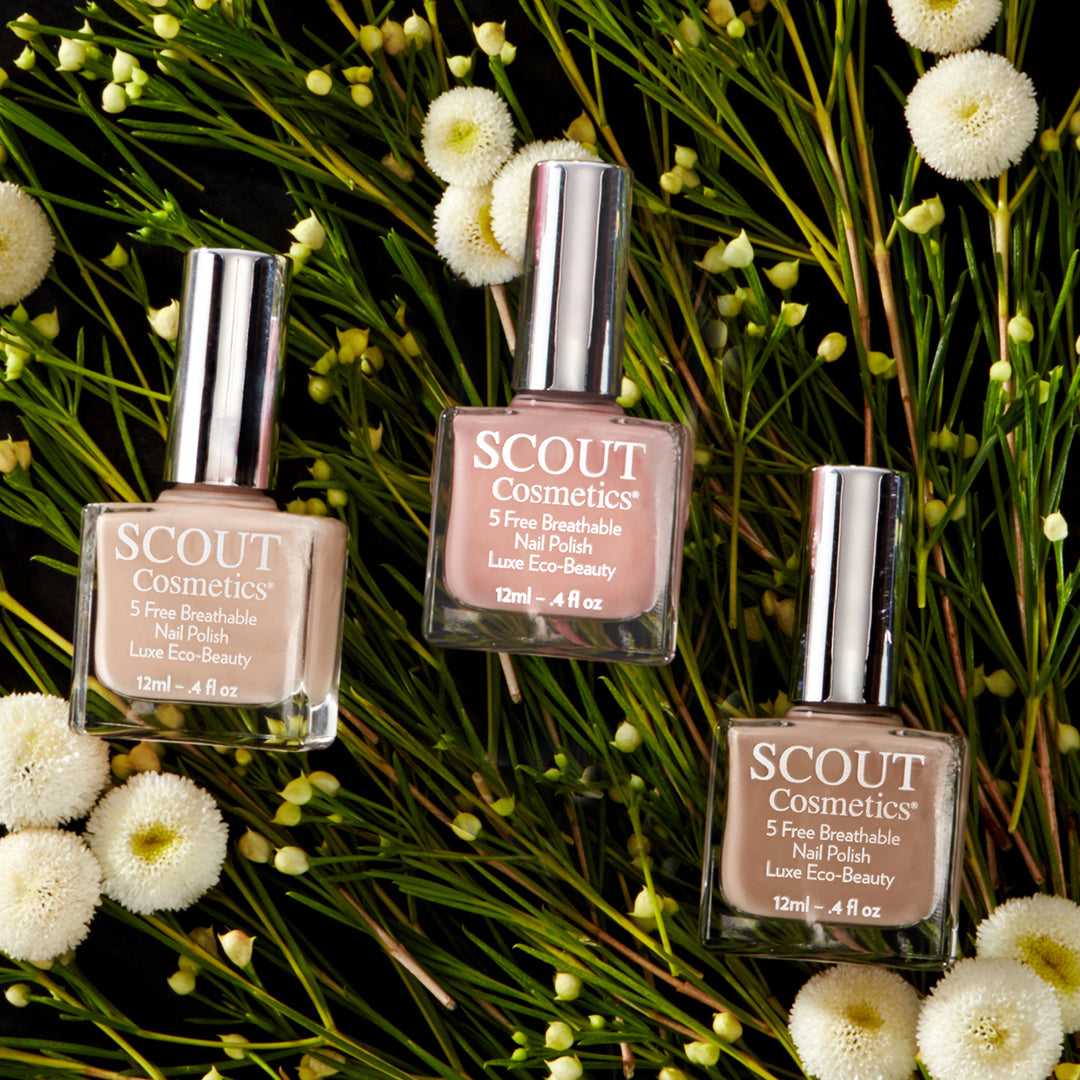 5 Stylish Nail Trends to Embrace This Winter
From a classic deep red to a more unexpected metallic sparkle, below are five of my favourite nail looks to warm up your hands this winter. Inspired by emerging runway trends all over the globe, these nail styles are so easy to recreate at home with the help of our Super Food Infused Breathable Nail Polish collection.
Trend to try: Matte Textures
Just like we add different textures and layers to our winter wardrobe, why not try adding some texture to your manicure too!

The matte finishes of our UNICORN DREAM Collection are a great way to experiment with texture when you still want the simplicity and chic look of a single nail colour.

The shades in our UNICORN DREAM Collection are incredibly fun and also add a playful pop of colour. Strawberry Fields Forever is my favourite delicate pink that is still subtle enough to wear every day at the office.
Trend to try: Neutral Nudes
A major nail look this season is the neutral nude. The perfect nude not only works to keep your nails looking well-groomed and polished but also goes well with almost every look and can easily be taken from day to night– no matter the occasion!

Be sure to add our Top Coat for a glossy, long-lasting and refined finish.

Generally, those with fair-skin look great in a light pink nail polish like Dreamin is Free, those with medium skin tones look best with caramel or cinnamon shades like Invisible Touch, while dark complexions are stunning in chocolate or mauve shades like Never Tear Us Apart.
Trend to try: Deep Red
A dark red shade is a true tried and tested winter staple to make a bold statement, and looks fabulous on almost all skin tones.

Play with different red tones, such as a ruby red, burgundy or deep wine shades to keep your nails looking sophisticated throughout winter. My favourite red nail polishes in our Breathable Nail Polish collection are Eternal Flame and Never Tear Us Apart.
Trend to try: Metallic Shine
Glitter is the perfect way to spice up any manicure.

Our Breathable Nail Polishes with a metallic finish such as November Rain, Truly Madly Deeply and Be My Lover add a frosted diffused shine to your nails, that is incredibly pretty and elevates a nail look without being too over the top.

If you are wary of trying a metallic shade on all of your nails, try sparking up a neutral manicure by adding a metallic accent to each of your ring fingers.
Trend to try: Dark Navy
My favourite trend this season is a rich, moody dark blue.

It is a fresher and lighter alternative to black that is typically seen sported during the cooler months, and can still be elegant and polished but edgy at the same time!

My go-to shade for a midnight blue is Surrender Yourself, which looks best with short rounded nails.
Find out more about our new Super Food Infused breathable nail polish collection, read our latest blog here. Be sure to also follow us on Instagram and Facebook!
What are some of your favourite nail polish shades to wear in the cooler months? 
- Sylvie Hutchings, Creative Director & Founder, Scout Cosmetics