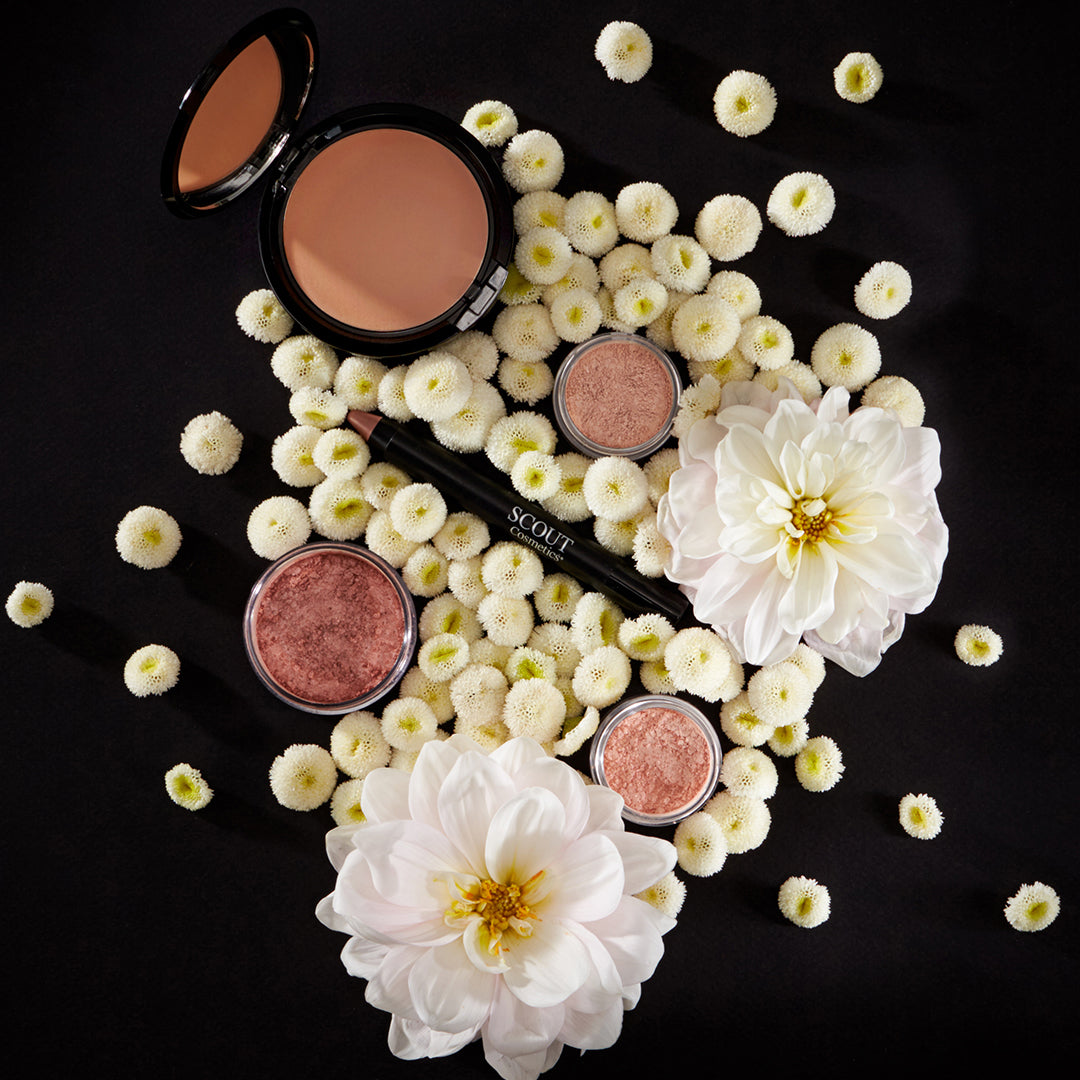 Best Organic Foundations for Winter Skin
As the seasons change, it's important to also consider changing your beauty products to enhance hydration and prevent skin irritations. Dry air during the winter can result in dehydrated skin, but simple changes like switching foundations can combat these effects.
The most effective foundations to use during winter are fluid and crème formulations, as they provide a more luminous and dewy finish. Their smooth concentrates glide and blend easily, supplying you with the look and feel of extra hydration.

We offer certified organic mineral foundations for all seasons and skin tones, available in six different shades.
Our liquid foundation produces a luminous finish and since ours is water-based you can get hydrated, dewy skin whilst controlling excess oil.
The luxurious formula contains rose extract to refine skin texture and reduce inflammation during the cooler months. Rose has excellent emollient properties that deeply moisturise the skin while controlling pH balance. Anti-oxidant properties help strengthen skin cells and regenerate skin tissue, while anti-bacterial properties can help heal acne scarring. The powerful aroma of roses is also a mood enhancer, which we can all benefit from during those winter days.
We also include grapefruit seed extract which is a powerful Super Food ingredient. It's an excellent source of antioxidants, which work to combat signs of ageing. It also helps clear out toxins and control the production of oil, reducing the appearance of blemishes.

These powerful active ingredients create a soothing, moisturising foundation that protects and heals the skin while providing optimal coverage.
Crème foundations help even the driest skin appear soft and smooth during winter.

Our Crème Foundation is a rich blend of minerals with nourishing Super Food ingredients that provides excellent coverage.
Using oil-soluble Vitamin E, this foundation nourishes the skin and restores lost moisture. Jojoba, which contains Omega 6 and 9 fatty acids, helps repair damaged skin cells and heal breakouts with its gentle soothing properties. Shea butter also provides Vitamins A and E, which are essential for healthy collagen production.
We use only the purest and highest quality minerals and Super Food ingredients to create this lightweight foundation formula for a flawless complexion.

Since our crème foundation dries to a powder, it offers quick application and maximum coverage without the powder mess. 
Although fluid and crème foundations are the best options for optimum hydration, you may have oily skin and prefer to use a powder. You can still use powder foundations during winter – just opt for a mineral formulation.
Mineral makeup is all about simplicity and purity and our light-textured powder gives a natural glow to winter skin. Zinc, the main mineral ingredient, calms the skin and soothes inflammation. Combined with titanium oxide and iron, it also adds a strong, protective barrier to the surface of the skin to protect it against sun damage and pollutants.

We do not use scented and filler ingredients which leads to fewer breakouts, a clearer complexion, and long-lasting coverage.
It is also important to remember that perfecting and hydrating your skin starts with your skincare routine. Make sure that you have a moisture-rich regime and layer your products correctly so that your skin is prepped for the application of your foundation.
For more information on our range of foundations to keep your skin healthy and vibrant this winter, check out our website and follow us on Instagram.